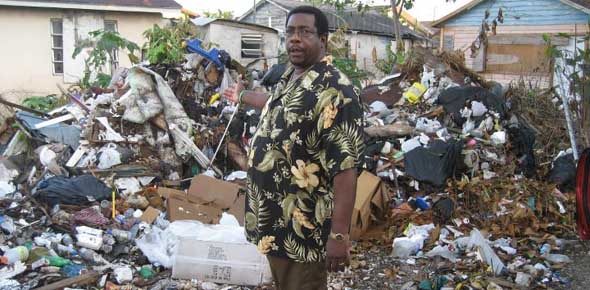 Nassau, Bahamas — Now readers, hold your nose on this one, but here is an eyesore now being mirrored throughout the Bahamas. The outgoing government of Hubert Ingraham cannot collect garbage anymore, and is turning the inner city area of New Providence into a compact wasteland.
These photos were taken off the facebook page of The Honourable, Rodney Moncur, a political activist for over 30 years, who is now rejected by the green party.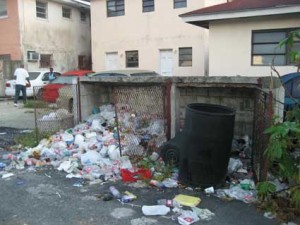 When BP saw these shots we could not believe the decaying state of the inner city.
Perhaps when Moody's reported this week of the financial troubles facing the nation, they got a snapshot of these photos. Garbage in this area has gone uncollected for weeks! These new satellite dump-sites; now sprawled all along the inner city areas are breathing grounds for mosquitoes, which can carry the fatal disease of dengue.
When dengue cases surfaced in 2003 under the PLP, garbage was not being collected at the time, and yes, a number of dengue related cases showed up at PMH.
This is the state of the inner city today as scores of homes have no garbage collection.
We also wonder why is it these pictures could not be published in any of the WUTLESS newspapers?
A great leader once said, "A government that cannot collect garbage is unfit to lead."
WE CAN DO BETTER!