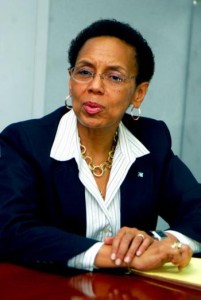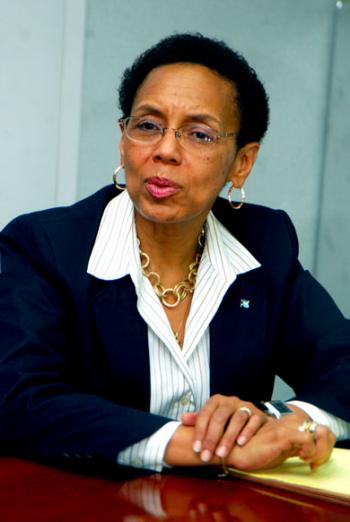 Today is an historic day and it is a sad day in our Parliament.
We are debating a compendium of 15 Bills today. 9 of them are regulatory in nature and themselves state that they are being brought to this Parliament to remedy deficiencies identified by the OECD Phase 1 Peer Review of The Bahamas".  To find out the nature of those deficiencies, one must have sight of the Report of the OECD.   The Rules of debate as well as common courtesy require the government to table in this place the Report so that meaningful debate can be conducted.
At law, all relevant documents must be provided to the other side before a trial begins. The Court imposes penalties for failure to deliver relevant documents. The OECD Report is relevant.
Bahamians pay Ministers to work on their behalf. Bahamians and their representatives must have free and open access, with no impediments, financial or otherwise to information.
It is typical of the FNM to disrespect Bahamians.
The Ruling that because the Report is available on the internet for a fee the government need not produce the Report sets an unfortunate precedent.
The effect of the Ruling is that Bahamians who do not have internet access are being told "to bad for you". And the many Bahamians who do not have $50 dollars to pay for the Report or do not have a credit card to get the Report on line are also being told "too bad for you". This is an historic day and a sad day in The Bahamas.
In debating these Bills we must look at the approach of the PLP and the FNM to financial services.
It was the PLP that criminalized drug trafficking and money laundering – a measured and rational approach to addressing concerns.
Contrast this with the FNM's knee jerk reaction in 2000 that devastated the industry. It was the PLP that got The Bahamas off the Watch List and insisted on a level playing field.
The PLP's Bahamianization place led to many Bahamians being trained, getting scholarships and taking their rightful place in nation building. Under the PLP Bahamians were in top positions in Banks and they had meaningful  and significant power to make decisions in The Bahamas. It was the PLP that insisted that Bahamians could and should be sent abroad to live and work under the same terms and conditions that non Bahamians come to The Bahamas to live and work. People in financial services today feel that they have been disenfranchised by the FNM.
We are debating this compendium of Bills at a time when Bahamas has been downgraded 3 times.
We are debating these Bills at a time when crime is at record levels. 112 murders so far this year.
We are debating these Bills when The Bahamas has faced continuous downgrades from independent rating agencies. Downgraded in 2008. S&P demonstrated mismanagement when it said that the extent of the economic impact from the world economic recession was due to the FNM's cancellation of $80M contracts. Contracts awarded to Bahamian contractors, like the straw market contract. The FNM did nto tell the truth to the Bahamian people when in this places and the other, members said that no contract had been awarded by the PLP for the Straw Market. The truth was revealed when the FNM government was ordered to pay over $1M in damages to a contractor whose contract was cancelled and the cases from the FNM's recklessness are not finished yet.
Moody's gave The Bahamas another downgrade recently AND a warning about currency valuation. So now you have a situation where Moody's is telling the single mother head of the household that the FNM is putting her in the position where what she and her friends can buy in Miami for $100 could cost B$200 because of FNM mismanagement.
We are debating these bills when unemployment is a levels unprecedented in recent history – when they tell you that unemployment is down, you know that they are in a dream world. You know people that the FNM caused to be without a job. You know people who were the sole breadwinenrs in their families and the FNM, knowing that their families had no other source of income, caused them to be without a job. In September, economists analyzing the labour data say that there are:
·      16,000 households in ALL Bahamas with no person working
·      9,000 homes in New Providence with no person working
·      3,000 homes in Grand Bahama with no person working
·      4,000 in other Family Islands with no person working
The stimulus was no stimulus as the over $100M in contracts went to Argentina! And to special interests. Since 2007, too many Bahamian contractors were out in the cold. For the few of them that did get contracts in the past few months, just before the election, it's just too little too late.
It is clear, international agencies, not just the PLP are saying so, this government doesn't know what it's doing – it does not know how to govern and build and prepare Bahamians in the 21st century.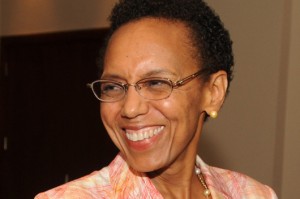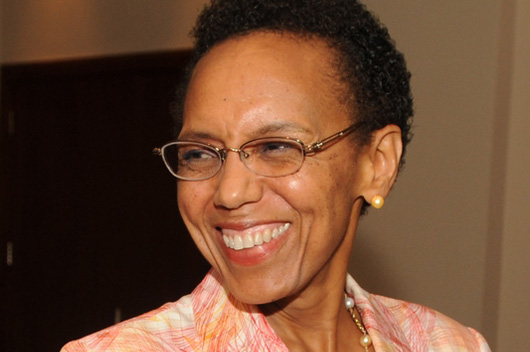 The FNM has never taken responsibility for making the recession worse – but Bahamians know differently. Bahamians know that the FNM:
·       Raised taxes during tough times (while other governments were offering tax relief);
·       Delayed or cancelled projects for political reasons – because they were started under the PLP – meaning lost jobs and lost economic stimulus [not putting Bahamians first];
·       Caused SME's to close due to poorly planned road project
o      failing to listen and consult
o      had to be taken to court for failure to consult
o      the FNM likes to build roads and sidewalks. They can't even get the roads fixed
o      AND can't keep traffic lights working
·       created the economic environment that caused thousands of Bahamians to face foreclosure of their homes
·       presided over the steepest increases in the cost of electricity in recent times
o      businesses closed
o      6000 + homes with no electricity
o      and thousands more with no water
·        by failing Bahamians at the bargaining table;
·        and most of all, by failing to have a vision that empowers Bahamians.
The FNM cancelled the Ministry of Financial Services and Investments for political reasons, not putting Bahamians first. MFSI
a.     Was established at request of industry
b.     Was evidence of the PLP listening to Bahamians
c.     Unlike FNM, that does not listen and does not consult
d.     Investors in The Bahamas will note that the FNM had to be taken to court by the Bahamian SMEs on Blue Hill Rd and Market St. for failure to consult and the FNM fought Bahamians in Court – Bahamians who were fighting for their economic survival
e.     The FNM simply does not put Bahamians first.
The Bahamas became the1st common law jurisdiction with a foundation. Many laws were passed, and there was a framework in place to support and amended when sector said amendment was necessary. The FNM then said was weakness.  That thought was as foolish then as it is now.
The FNM's knee jerk reaction in 2000 devastated Financial Services.  The Bahamas came off the FATF Watch List under the PLP.
Speaking at a Spin Conference in 2003 I had this to say:
"MFSI had a 5 Year 10 point strategic plan that was arrived at in consultation with the private sector.
Our ten point action plan to achieve the goals in national strategy for financial services will:
1.   Create a productive public and private sector partnership.
2.   Replace red tape with red carpet.
3.   Identify and create opportunities for growth.
4.   Safeguard our internal environment and expand/upgrade our infrastructure.
5.   Develop expertise.
6.   Promote the jurisdiction.
7.   Build strong relationships with relevant international bodies.
8.   Facilitate integration in the industry.
9.   Develop linkages with tourism, investment, real estate and property development  and,
10.Facilitate Bahamian participation in the industry.
While we are moving forward with all elements of this strategy, I would like to briefly note examples of some significant achievements.
We have been particularly mindful of the need to minimize bureaucracy and red tape for those who must deal with government agencies.
Our message is clear  … we are committed to facilitating business.
A prime example of this commitment is the computerization of the companies registry so that company names may be reserved and companies formed, annual returns filed and payments made from anywhere in the world.  The entire registry will be fully computerized over the next 24 months."
Each item of the 10 point strategic plan was accomplished. We were in the process of developing the 2nd 5 Year Strategic Plan in which an International Arbitration Center was the centerpiece.
The FNM in cancelling the MFSI clearly demonstrated that it does not understand the importance of the Financial Services sector. This sector is able to provide hundreds of jobs – immediately.
Average salaries in tourism are $20,000.  Average salaries in financial services are $40,000.  The opportunity is immense for financial services to become the number one pillar of The Bahamas' economy, passing tourism.  Bahamians will attest to the fact that we in the PLP assiduously pursued opportunities for Bahamians to participate in financial services and to live and work abroad on the SAME terms and conditions as non Bahamians came to work in The Bahamas.  Bahamians today are feeling more disenfranchised.
Also, to demonstrate that the FNM does not put Bahamians first, it cancelled the construction of te Eugene Dupuch Law school. I remember the FNM Attorney General criticizing me for the groundbreaking on land that the government did not then own. That same Attorney General was back within months to transfer land from one government owned entity to the government. What the FNM should have done is continue to building of the EDLS AND transfer the land to the government owned entity to the government. EDLS was cancelled because the PLP started the project. Petty politics.
EDLS ought to be and could have been THE leading campus in Caribbean relating to financial services. From EDLS there ought to be continual research and development of new products and new market strategies in financial services. EDLS will be a part of the PLP's commitment to double the investment in education.  It is shameful that the FNM is denying the legacy of one of the finest legal brains that this country has ever produced.
Financial services will  not flourish where crime is rampant and the murder makes record levels every year.  We must deal with crime
The FNM government takes crime seriously about once every five years, at election time.  And they NEVER  take preventing crime seriously.  The Prime Minister just offered $1 million in additional funds for social intervention…one million!  His government spent more than five times that amount on Miss Universe.  But we shouldn't be surprised – we have seen this reluctance to invest in people over and over again, a reluctance to put Bahamians first.
The FNM and had 4 Attorney Generals on 4 years – musical chairs. Not serious.
Cancelled and reinstated a gutted urban renewal. They are not serious.
This government has besmirched the reputations of Bahamian professionals, such as Cheryl Grant Bethel -"There has been much interest generated by this case. I think it is so because it evokes fears of qualified Bahamians being overlooked when high offices become available while invasive hordes of foreigners seemed poised to overwhelm the indigenous population."
The judge also noted that Mrs Grant-Bethell's reputation had been besmirched in the process of denying her the DDPP position and by her transfer for the DDPP post.
People investing in The Bahamas want to determine whether the government believes in The Bahamas. What will they see? A government that does not believe in Bahamians
·       Besmirching the reputation of the Deputy Director of Public Prosecutions
·       Non Bahamian Director of Works
·       Hiring Non Bahamian Surveyors
·       Hiring non Bahamian Engineers
·       Hiring non Bahamian Architects
·       Hiring non Bahamian Non Bahamian road consultants Non Bahamian road pavers
Our Innovative jobs plan invites young Bahamians back home and guarantees them jobs. We cannot afford brain drain, we incentivize innovation.
The current government has thrown its hands up in despair, telling the tens of thousands of Bahamians without jobs not to expect any hope or help anytime soon.  But there's so much that can be done right away, with leadership and with a government that puts Bahamians first.
The PLP sees Bahamian youth as capable as anyone in the world – only a poor government can hold them back, by giving them an inferior education, by failing to reduce the violence in their homes and in the streets, by not believing in them enough.
We must believe in Bahamians, we must believe in our own capacity to create, to innovate, to own.
That's why the Progressive Liberal Party has proposed doubling the nation's investment in education and training.  We're talking about more and better educational opportunities for all Bahamians – from our smallest preschoolers to graduate students to workers who need retraining to update their skills.
In our last term in office, 22.000 new Bahamian jobs were added to the nation's economy.  We did it before and we will do it again.
Financial services has a bright future in the 21st century Bahamas.
The PLP understands the importance of financial services and understands how to ensure that Bahamians take their rightful place in the sector, in nation building.