Improving the road network of the Bahamas!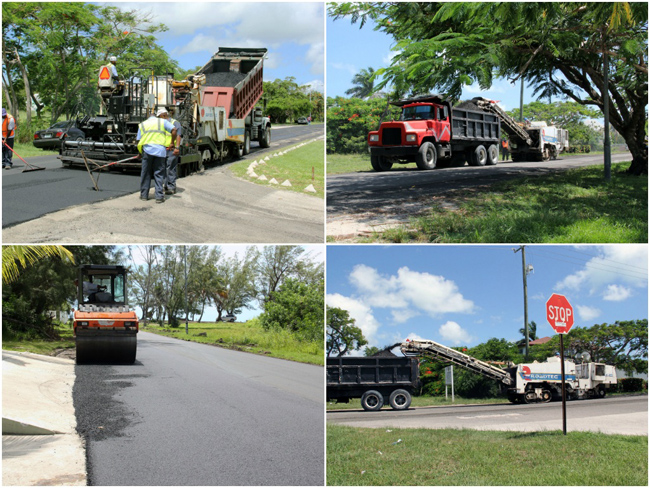 Major roads and highways throughout New Providence will be paved as part of the Ministry of Works' ongoing road maintenance programme.
The East/West Highway, Thompson Boulevard and Bay Street are among thoroughfares on which re-surfacing has already been carried out.
Paving is expected to continue until the end of August and is being done by Bahamix, a division of the Ministry of Works.
The photos show various stages of road re-surfacing in progress on Prince Charles Drive.