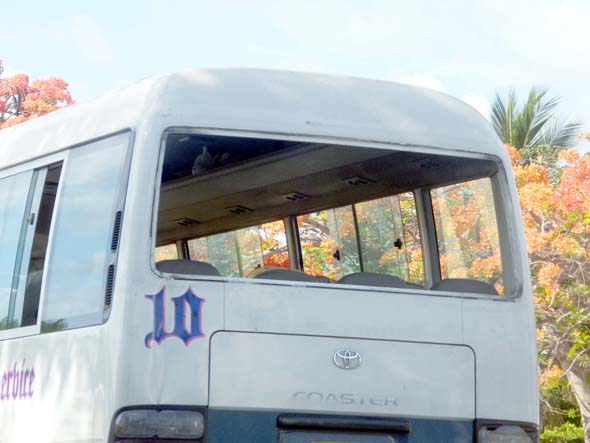 20-year-old with gun on jitney?
A 20 year old male of Emmanuel Drive off Soldier Road is in police custody after being shot by police.
According to police reports around 7:15 am on Saturday 10th March, 2012 police received information that a male armed with a handgun was on a jitney traveling south on Market Street.
Police responded and intercepted the jitney on Robinson Road in the area of First Street, where the culprit produced a handgun and discharged it at police. As a result, police returned fired which resulted in the suspect being shot.
The suspect was taken to hospital where he was treated and later discharged. Police recovered a handgun from the suspect.
Active police investigations continue.