Police looking for Philari Williams in connection with this latest homicide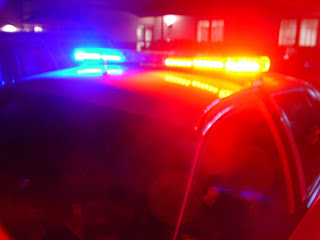 Nassau, Bahamas — Police are requesting the public's assistance in locating the suspects responsible for a shooting incident that has left one man dead on Friday night.
Bahamas Press can confirm the victim is Kevin Saunders.
According to reports, around 9:00pm, the victim was standing in front of a home located on Palmetto Avenue in the Sunshine Park area, when three men in a gold coloured Honda vehicle approached him. Two of the men exited the vehicle and fired shots at the victim.
The victim then ran into a nearby house where the two gunmen pursued him and shot him several times. The gunman then fled the scene in the awaiting vehicle.
The victim succumbed to his injuries at the scene.
Police are searching for a suspect name Philari Williams of Sunset Park in connection with this matter.
Fred Parker from Treasure Cay, Abaco – Killed this morning in a traffic fatality
Abaco – Tragic news coming into Bahamas Press this morning reports we have had a traffic fatality in Abaco.
The incident was reported in the Abaco area just north of the Treasure Cay Airport.
BP agents can confirm, Fred Parker, a resident from Treasure Cay, Abaco – was struck and killed this morning in a traffic fatality as he drove on his motorcycle just north of the Treasure Cay airport. He died on the scene. Pray for the family….
Police nab suspects after a short chase…
Two (2) 29-year old males along with two other males ages 19 and 15 years old are in custody after police arrested them for possession of ammunition on Saturday morning.
According to reports, Mobile Division officers were on patrol around 5:00am, when they observed a white vehicle travelling on Wulff Road with three suspects inside acting suspiciously.
The occupants of the vehicle on seeing the officers sped off and after a short pursuit the officers brought the vehicle to a stop on Marathon Road.
The officers conducted a search of the vehicle and found a quantity of ammunition. The suspects were then taken into custody.