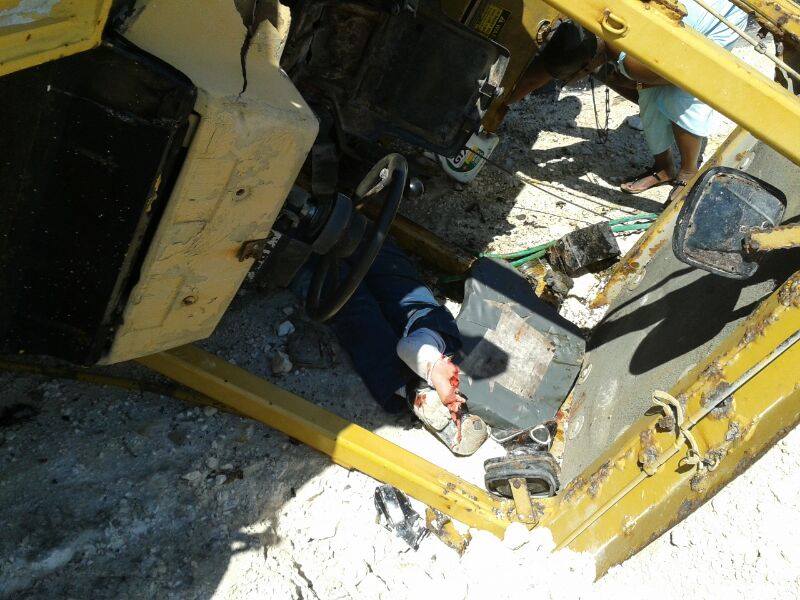 Nassau, Bahamas — Bahamas Press is following a freak accident, which occurred at a landfill area in a remote part of New Providence.
We can report the operator lost all his toes on one foot as a result of the incident.
The victim is at this hour being transported to hospital.
BP wonders whether this landfill area is authorized.