Big FREE Advert for BJC on CBS thanks to Melissa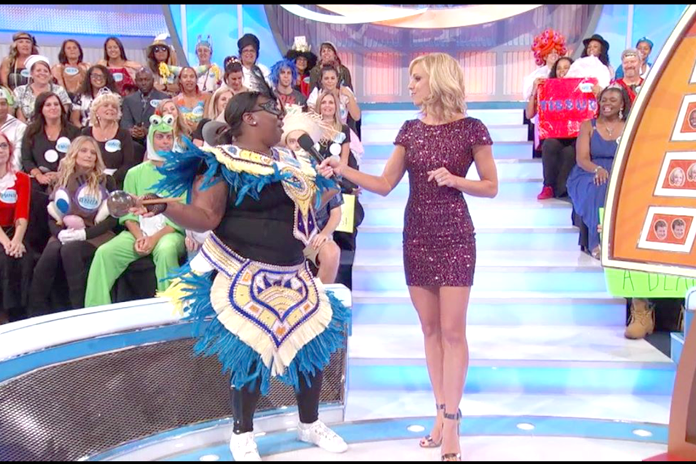 Tiffany Coyne took over the 'Let's Make A Deal' show from Wayne Brady this week and welcomed a Bahamian, Melissa Bevans, to the stage. The CBS game show aired April 1st as the Bahamian living in America danced her way to the platform.
Melissa was dressed in Junkanoo costume as she presented herself as taking Bahamas Junkanoo Carnival to the world.
Millions around the world saw Melissa and listened to her dialect voice as she yelled loudly to tell Bahamians that she was on the stage.
Then the curtains opened and behind it were a 2016 Kia Forte for her to take home. In the end she didn't win the car, but her presence was a winner for the Bahamian cultural event.
With all the money spent, it appears that this free advert was the most effective yet for Bahamas Junkanoo Carnival set for this month.
We report yinner decide!