MINISTRY OF WORKS AND URBAN DEVELOPMENT
Statement on Weekend Blackouts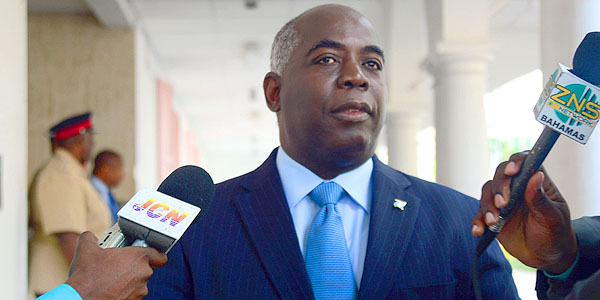 On the afternoon of Friday, 13th March 2015, New Providence experienced island wide power outages.   I am advised that this happened as a result of a series of events at the Blue Hills Power Station.  In the first instance, a 33,000 volt generator cable faulted, resulting in damages to a number of cables and a fire in a cable trench.
I first take this opportunity to thank customers across New Providence for their patience during this most difficult time. I am fully aware of the inconveniences homes and businesses wrought as a result of the outages that this past weekend.  I also assure the public that Government is doing its part in fulfilling its commitment to not only reduce the cost of electricity but to also improve the delivery of services by BEC.
I would be remiss, though, if I do not express profound thanks to the employees of BEC whose efforts diligent efforts immediately began the restoration process.  I commend them for their dedication and hard work.  When I visited the facility on Saturday, I noted that, in some instances, employees worked straight through the night and into the following day so as to carry out the necessary repairs and to bring customers back on line.  Supplies to 40% of the customer base was restored by Friday Night/Saturday morning, and the restoration efforts continued until all supplies were restored by Sunday afternoon.  It was a team effort involving both management and line staff and for this I am truly grateful.
I note commentary by various media houses relative to this most unfortunate incident.  Having personally visited the site and having discussed the matter with BEC's management and technical staff, I am satisfied that the fault did not occur as a result of negligence by employees, and it is regrettable that any intimation to that effect was ever issued.
END
Hon. Philip E. Davis, Q.C., M.P.
Deputy Prime Minister/Minister
17th March 2015