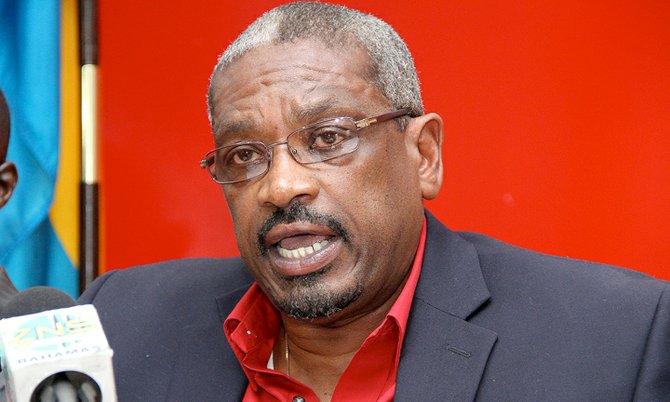 Nassau, Bahamas – Dr. Minnis had the audacity to try and change the way things worked in the FNM. He was trying to widen the Tent, giving more authority to the Rank and File.
Well, this was not pleasing to the Political Masters of the FNM. As one FNM Insider told BP, " Minnis was shaping the Party into the mold as envisioned by Sir Cecil Wallace Whitfield. The Ring Masters ( UBP) element were not for that."
The remnants of the Old Guard, the UBP, exert total control over the finances of the FNM Party. They do this through a vehicle known as Community Services.
They call the shots and Minnis had the unmitigated gall to seek other channels of financing in order to diminish the influence Bay Street and the Old Guard has on the Party.
The situation got out of hand when Dr. Minnis and the Party's Candidates Committee decided not to re-nominate Edison Key in South and Central Abaco. This decision, coupled with Brent Symonette not getting the nod for St. Anne's and Theo Neilly withdrawing in North Eleuthera, caused the Old Guard to Flex.
The Old Guard and the Bay Street monied interests believe that have an entitlement to Abaco, North Eleuthera, St. Anne's and Montague.
They say who runs or does not run in those seats. Dr. Minnis showed himself by not consulting and trying to pick someone not approved by them. They viewed this as the final insult. So they would throw the baby out with the bath water to appease their hurt feelings.
They would rather Christie win than Minnis, just to teach him a lesson. Sir Cecil must be saying " What a Crew".