Bahamian Sprinter Trevorvano Mackey fails anti-doping tests – Sprinter is the latest in a list of Caribbean Athletes to test Positive for doping….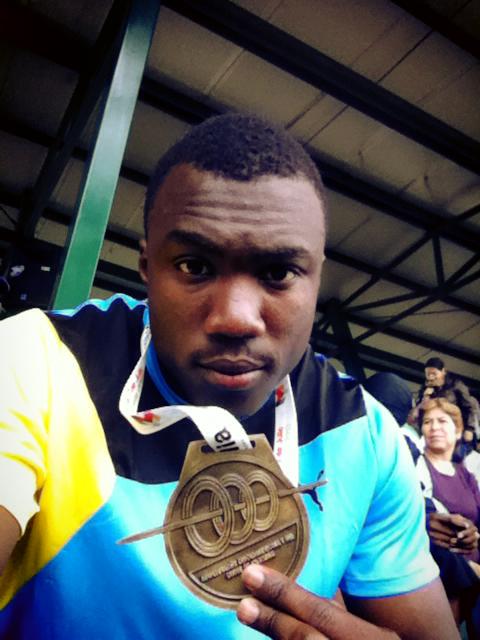 Nassau, Bahamas — Breaking News coming into Bahamas Press confirms 200m Bahamian sprinter, Trevorvano Mackey has failed the anti-doping tests and has failed to show up at the World Games in Moscow now underway.
Bahamas Press live right now on the ground in Moscow can confirm this is just the latest in a series of doping failures discovered just before the games.
Bahamian officials were made aware of the positive A Samples by the local agency just after the team list was submitted for Moscow. Thus, Mackey was included on the team, but failed to show up at the opening ceremonies.
And despite this developing story on one of the Bahamas' team members, it is safe to say the local organizing committee has implemented a very stringent anti-doping regime.
Rigorous tests on athletes have become the order of the day in the field of sports and no athlete is exempt. American 100-meter record holder Tyson Gay has tested positive for a banned substance. However, the 30-year-old said he would pull out of the Moscow games.
Additional Caribbean athletes like former 100-meter world-record holder Asafa Powell and Jamaican teammate Sherone Simpson have each tested positive for banned stimulants.
The Trinidad Express newspaper reported on Saturday that Trinidad and Tobago sprinter Kelly-Ann Baptiste, who won a world 100 metres bronze medal in 2011 and was a real prospect for Moscow, had tested positive for a banned substance.
Mackey mainly competes in the 100m and 200m and some are now questioning what the prospects for the Bahamian relay teams will be with Mackey out.
Bahamas Press is also questioning where is the Minister of Youth Sports and Culture in this entire developing crisis for the Bahamas, and wonders why has his Ministry failed to issue a single statement on the matter. Why is the Minister not in Moscow supporting the team and managing the crisis – especially knowing that the Relay Games are slated for The Bahamas in 2014. Why is the Minister not on the ground in Moscow?
Mackey, we can tell you, qualified for the 2012 Summer Olympics running a personal best 20.52 over 200m, and placing 4th at the 2012 NACAC Under-23 Championships in Athletics in Irapuato, Mexico.
He is a graduate of Doris Johnson Senior High in Nassau.