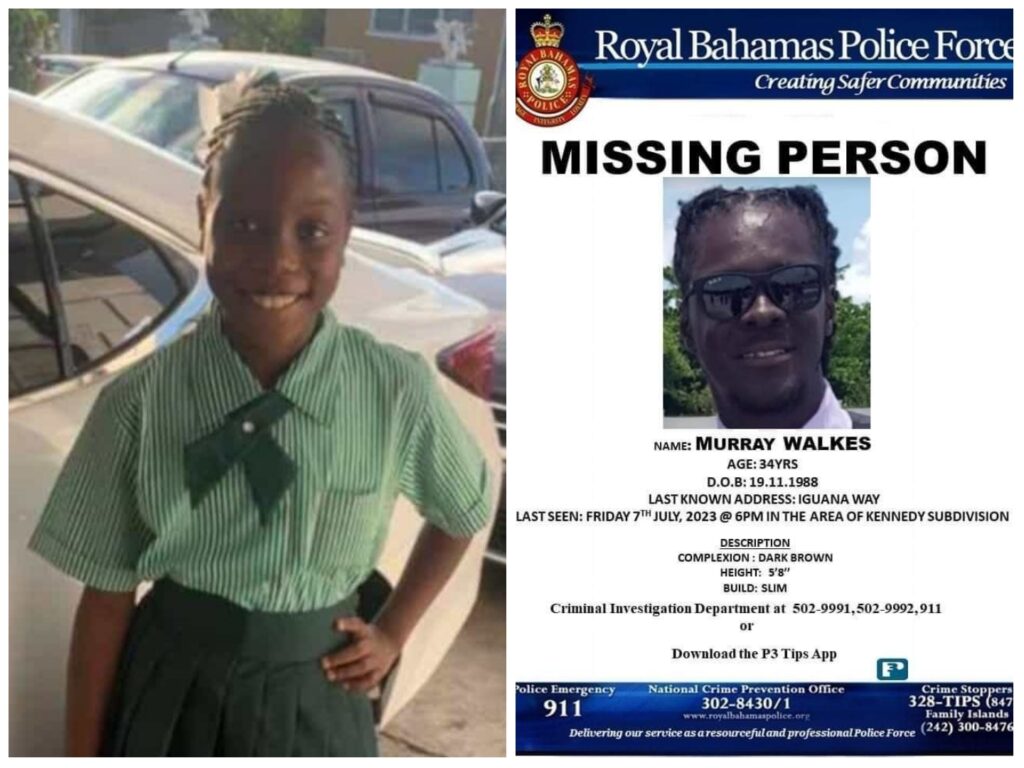 NASSAU| Bahamas Press is wondering If the remains of a male discovered by police on a dirt road off Carmichael Road on Wednesday evening is that of missing man Murray Walkes. Watch this deep BP investigation now.
Police found the gruesome discovery of the remains of a male on Wednesday around 8:05pm in the mentioned area. The body appeared to have suffered deadly trauma and a gunshot wound to the upper body. We understand the body was hacked. This is serious!
MURRAY Walkes was missing since Friday July 7th, 2023. He was 34 and was last seen around 6pm on Friday in the Kennedy Subdivision community.
Walkes lived off Iguana Way and had recently returned back into the capital from a family island when he went missing. His vehicle was discovered by police on Saturday with all his personal items still inside. What is dis?!
But get this; Walkes is the uncle to murdered 10-year-old Lorencia Simmons-Walkes, the fifth grade student at Sybil Strachan Primary School who was killed during a drive-by shooting on May 29th, 2020. PAY ATTENTION!
Young Lorencia was among a group of people hanging out in front of a home at Belville Close off Iguana Way (Same address of the missing man) when she was shot to the head. She later died in hospital days later.
Police have not confirmed the identity of the remains to be that of Walkes, and they remain tight-lipped on this case. But hey this Is your Bahamas Press and we investigate!
BP is wondering what is causing all this violence surrounding this one residence on Iguana Way? What going on here? And we wonder when will the Press and Public get an update on this!?
BUT HEY! … We ga keep reporting and let yinner keep deciding!