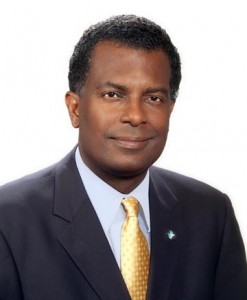 The following press statement was issued by Fred Mitchell MP, the Opposition's spokesman on the Public Service on the appointment of Brian Moree as Chairman of the Public Service Commission:
FOR IMMEDIATE RELEASE
The appointment of Brian Moree Q.C., the Managing Partner of McKinney Bancroft and Hughes, to the Chairmanship of the Public Service Commission is inappropriate and a travesty of public administration. He is someone who has no experience with the public service but more importantly, the appointment is being made at a time when the FNM Government is at the end of its service and the new appointment should await the choice of the next Prime Minister and the next administration. The Prime Minister should know the point well since it is an objection which he has taken in the past.
This is a favourite trick of the Prime Minister, to seek by the use of his agents to bind the hands of any succeeding administration. It is wrong and the appointment should be withdrawn.
Further, the Prime Minister has to be careful of engaging in cronyism where he seeks to place in office people who are openly aligned with his party and therefore are perceived as appointments done on that basis rather than on the appropriate match to the demands of the job.
end