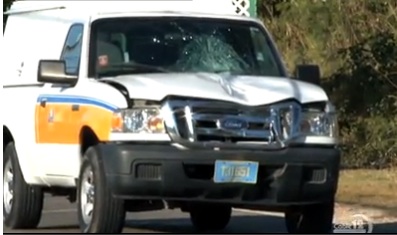 BAHAMAS PRESS NEWS UPDATE <<<
Nassau, Bahamas — Another victim has died in the streets of he capital following a mishap.
Bahamas Press is reporting a 53-year-old man became the country's 3rd traffic fatality victim after he was hit into the air by a BTC Ford F-10 vehicle driven by a female employee.
The man was walking along Carmichael and Unison Ave when the incident occurred. The accident happened around 7AM. He died at the scene.
No media house in the country would report that the vehicle involved in the death of the pedestrian was a BTC LIME truck. We wonder why?
We report YINNER DECIDE!