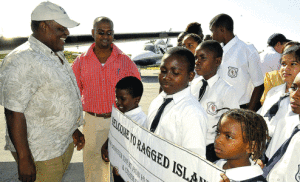 Trouble is brewing tonight in the Ministry of Finance as we are being told departments all around the country are loading up with temporary workers as Papa is set to call a November General Elections.
Our BREAKING REPORT is coming tonight from the Business Licensing Unit in the Ministry of Finance where we are told scores of FNM election workers are now hired as temporary workers.
Bahamas Press can confirm the department has become the dump site for former employees in the Customs department, who the FNM leadership classified as "thieves" and rogues in the government system. Many in the unit are alleged to have been caught with their hands in the Cookie Jar, with none being able to explain their situation to authorities. 
But in an amazing twist, the FNM leadership sent out of the Licensing Unit some 8 employees calling them thieves also. From the way it looks Bahamians are only thieves, rogues, JACKASSES, and criminals whenever they come up against the FNM. But there's more.
Since our article some sought to challenge our postings asking who was actually headed into the department. We noted how, Don Cornish, a relative of the PM was headed in the unit. He's now reported for duty. We also stated Tex Turnquest, the famed LAND FLIPPER, was also headed there. He is yet to arrive.
Bahamas Press report tonight, the woman placed second in-charge at the department now is Athena Marche. Marche was present recently in her dark red T-shirt at the FNM rent _a_rally event just a few weeks ago on Clifford Park. We will not say how smart she is to hold the post, but what we will say is this, we don't believe the department is in good hands.
David Cates is heading the department and we are told he is afraid of Marche like 'cat is afraid of water'. Some 15 temporary FNM goons were brought into the Unit last week, and from the looks of things more are to come.
If ya need a job go look for Papa and Laing, DEY hiring plenty people, but make sure ya wearing red!