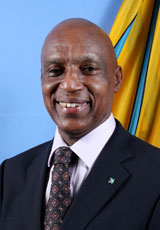 Bahamas Press is reporting the sudden death of a customs officer, who was under investigation at the department.
BP can confirm the woman, who we shall not name, took ill following the opening of an investigation of alleged corruption within the department.
Prime Minister Rt. Hon. Hubert Ingraham ordered the the removal of several officers and retired additional persons as the probe into alleged stealing commenced.
Family members of the deceased woman told BP, "She died a heartbroken woman falling ill just after being accused of STEALING at Customs. She is not a thief and we will do all in our power to clear her name; even in death."
To date no member of the department have been arrested nor has any been found guilty of such charges levied by the FNM government.
Bahamians are criminals, thieves and bandits once they come up against the Foreign National Movement!