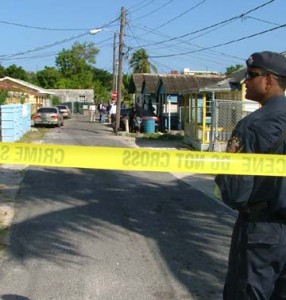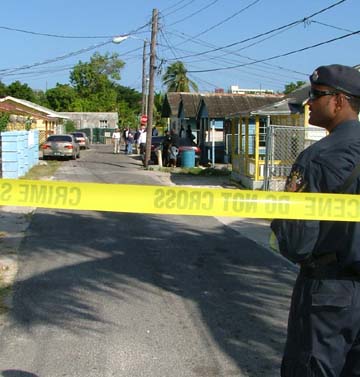 Nassau, Bah — Bahamas Press is live on the scene of another gruesome murder in Southern New Providence.
BP is now standing in the area of Bougainvillea Drive in the South Beach community where we are told an overnight murder has left a wife dead.
Sources tell us the husband allegedly chopped his wife to death early this morning, and later attempted suicide. We are told the crime scene is gruesome as the details as to what lead to the slaughter has not been revealed.
At the hour the husband is being transported via ambulance to the A&E section of the PMH. A large gathering of onlookers has swelled the crime scene. We are also told number of family members and friends have gathered at the hospital.
The domestic incident has left detectives concern, as it records the 227th murder since 2009.