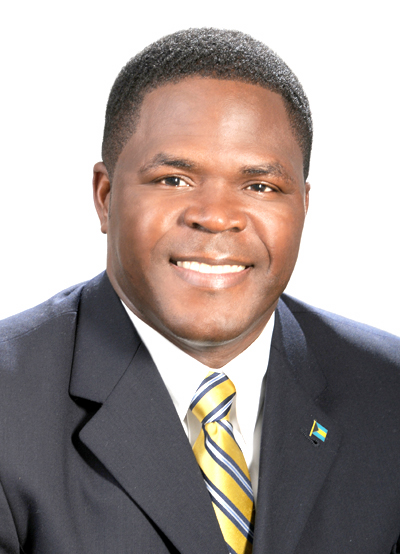 By Arthia Nixon, The Ambassador Agency
from the Desk of Hon. Khaalis E. Rolle, MP Pinewood Gardens
(Nassau, The Bahamas)… Member of Parliament for Pinewood Gardens Hon. Khaalis E. Rolle is appealing to young Bahamian men to put down their weapons and calling community leaders in his constituency to curb violence. This, after learning that a 20 year-old member of his community was among three men gunned down over the weekend in three separate incidents.
"My heart goes out to the young man who was killed over the weekend, and the others who have lost their lives in my constituency," he added. "I knew the individual personally as his family was most instrumental during my campaign. In fact, his sister was pregnant while campaigning for me and she died shortly after her baby was born. On Sunday morning, I visited the family and it was very difficult to know that they have lost two children as young adults, in such a short space of time.
Rolle said that more programs must be developed to interrupt negative behaviour in young people.
"What we see now is young people getting their self esteem from a gun or becoming known as a gunman," he said. "Until you find something to replace that gun with, you are going to continue to have these type of criminal activities."
Rolle compared the criminal activity in The Bahamas with the 1980s and 1990s gang culture of Chicago and South Central, L.A.
"The court system and policing are a part of the solution," he noted. "However, that is not the only component.  Sadly, people have become desensitized in this nation. It is unconscionable that people will upload photos of deceased individuals without consideration for the family of these people. We are becoming a morbid, insensitive culture."
"As a father, my heart aches to even think about what these parents are going through in their time of mourning. Their loss is my loss, because as the representative who was elected into office by the good people of Pinewood Gardens, incidents like this is certainly my business. These crimes affect the children I see during back to school drives, the parents I see during walkabouts and the young men I see on the basketball courts. This is our community and our Bahamas and we all must work together to protect it.
Rolle confirmed that he is already organizing a meeting for his constituency office in Pinewood Gardens to discuss several initiatives to curb crime.