Philippine National is dead following accident at Abaco Container Port….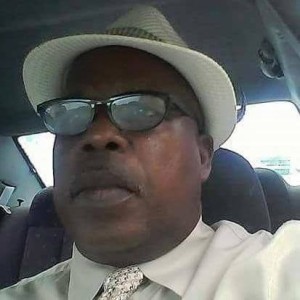 Abaco – Police in Abaco are investigating the death of a 49-year-old male Philippine National, who died while working on a vessel that was docked in Marsh Harbour.
Reports are that on Wednesday 20th May, 2015 shortly before 2:00 pm, the deceased was a male crew worker on the vessel and was reportedly on top of a container when he accidentally slipped and fell off the container, landing on top of a stack of lumber before hitting the steel surface of the vessel. He was taken to the Marsh Harbour Clinic where he was pronounced dead by doctor.
Meanwhile yesterday police in Grand Bahama were investigating a traffic accident that has left 51-year-old Glen Woodside of South Mall Drive dead.
The incident reportedly occurred shortly after 12:00 am on Wednesday and involved a 2000 Hyundai Accent and a black 1997 Nissan Maxima. The 2000 Hyundai Accent that was driven by Mr. Woodside was travelling west on East Sunrise Highway and the 1997 Nissan Maxima vehicle, driven by a 22-year-old female of Freeport Gardens with three passengers, was travelling south on East Atlantic Drive onto East Sunrise Highway when the collision occurred.
Police and EMS personnel were called to the scene and all passengers were transported to the Rand Memorial Hospital. The driver of the Hyundai Accent was later pronounced dead by a doctor at the Rand Memorial Hospital and the other driver and passengers of the Nissan Maxima were seen by doctor. One passenger is said to be listed in stable condition while the others were later discharged.
We report yinner decide!