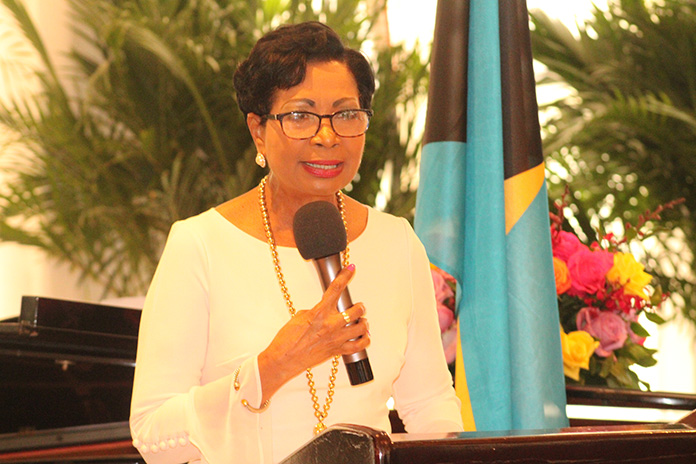 NASSAU, The Bahamas — The Office of the Spouse of the Prime Minister, led by Mrs. Ann-Marie Davis, hosted the spouses of CARICOM government heads to a luncheon meeting held at the Lyford Cay Club on Thursday, 16th February 2023.
According to  Mrs. Ann Marie Davis, gatherings such as the luncheon are essential to build communication and share experiences towards a common goal. 
"We have mutual interest and mutual concerns so it's beneficial when influencers come together in this spirit of love (and) mutual respect. Sisterhood and brotherhood. In candid discussions on any number of issues of national import that impacts the lives of our people."
Also in attendance were Hon. Lisa Rahming, State Minister for Social Services and Urban Development; Hon. Ginger Moxey, Minister for Grand Bahama; Hon. Jobeth Coleby-Davis, Minister of Housing and Transport; Patricia Deveaux, Speaker of the House of Assembly; and Mistress of Ceremonies, Loretta Butler-Turner.
Mrs. Ann Marie Davis concluded her remarks by spurring those in attendance to continue to be the support for their spouses as it will lead to a bigger change in the region and eventually the world.
"Let us continue to encourage and make sure that they all succeed and take CARICOM to another level, a new level," she said.   (BIS Photos/Ulric Woodside)