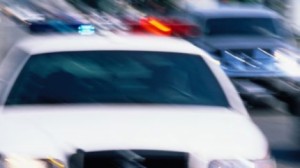 Freeport, GB — Breaking news coming into our news desk from the island of Grand Bahama confirms, there has been another cruel murder in that northern part of the country. This is the second in less than 24 hours and third since the holiday.
Sometime this morning eyewitness in the Freeport area told us, a man was struck high into the air by a car. The source tell us, rather than speeding off and leaving the crime scene, the man driving he vehicle then turned around and again rolled over his victim before speeding off.
Now get this, while detectives are reporting this incident as a traffic fatality, Bahamas Press has more information to this latest homicide. We can confirm the man now on the run from police is the boyfriend of the victim's daughter.
Sources tell us, a man known to a girl is now on the run from authorities after hitting hard via his vehicle her boyfriend dead in the street.
Blood, according to eyewitnesses, drained in dark red from the victim, and he lay dead.
BP is holding the identity of the victim, and police has yet capture the suspect.
BP reports live from Freeport where more mayhem and carnage rocks the streets of the Bahamas with a FAILED FNM government at the wheel.
This latest murder pushes the murder count up to #256 since 2009, and is the third murder incident in three days.