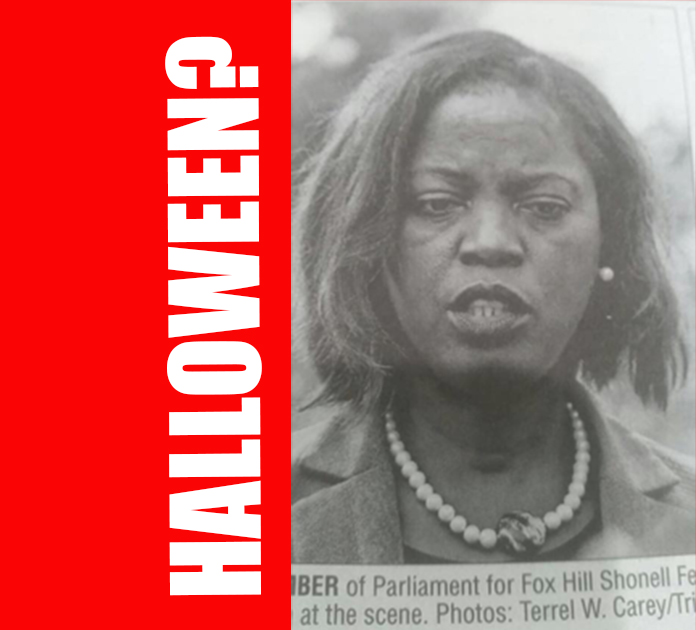 Nassau – The children in Fox Hill thought Halloween came early after its MP showed up at the shooting in the area yesterday looking like she was Scarecrow Jean.
The MP forced children to run out of the newly build Community Centre pool after someone shouted "Looka Godzilla daughter"!
The crime scene was already distressing but, by the time the MP arrived at the scene, all kinda 'hollerin' and wailing began. Some of the screams sounded like they were inspired by fear. Not for the deceased, but for the MP.
All we say to the FOX HILL MP is this: the next time ya go out in the public please put on a mask cause we can't take it!