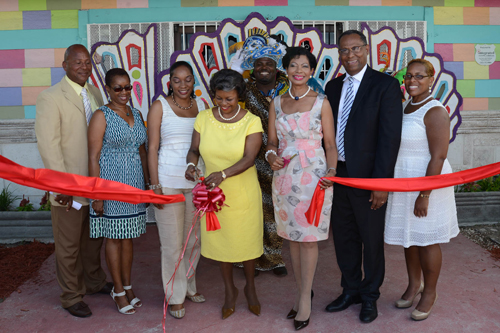 Freeport, Grand Bahama – The Junkanoo Village and Museum Grand Opening took place on Saturday June 20, 2015. The facility has in place a number of Junkanoo costumes and other art pieces.
The owners have ensured a true Bahamian setting that will include the serving of various tropical drinks and tea, conch salad and more.
Likewise, they have experienced staff who can educate and inform persons on the history of Junkanoo and how to craft costumes, beat the drum and shake the cowbells.
The facility has a "Sacred Space" to recognize those outstanding artists like Gus Cooper and others who have passed on. (Sourced from original article by Simon Lewis, BIS)