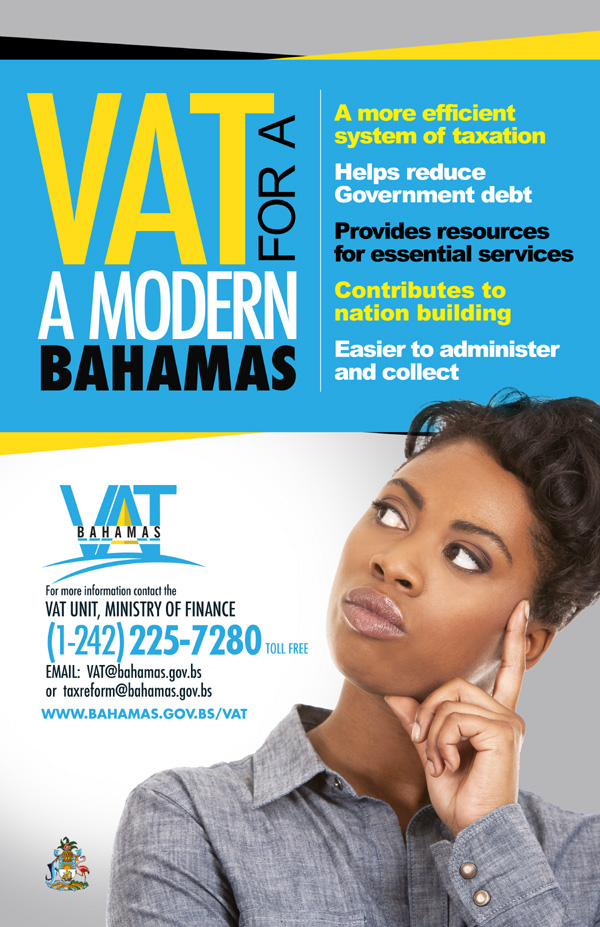 FOR IMMEDIATE RELEASE
The Ministry of Finance's Value Added Tax (VAT) Department has been advised that there are registrants who have representatives managing their taxpayer accounts in the Online Tax Administration System (OTAS), and have not been able to access their account.
Please note that while you may have a representative managing your account, you should ensure that the representative gives you full access to your taxpayer account i.e company's account. If the representative does not grant you access, you should create an ONLINE USER ACCOUNT and through your account send a request for access to the existing Taxpayers account by selecting the NEW MESSAGE TAB which is found on the top right of the page. Supporting documents would be required.
For more information contact the VAT Department at   vat@bahamas.gov.bs or call VAT Client Services at (242)-225-7280
February 6th, 2015