BREAKING NEWS >>>> Country could have a new Governor General before the end of the year. Drexel Wellington Gomez tops the list!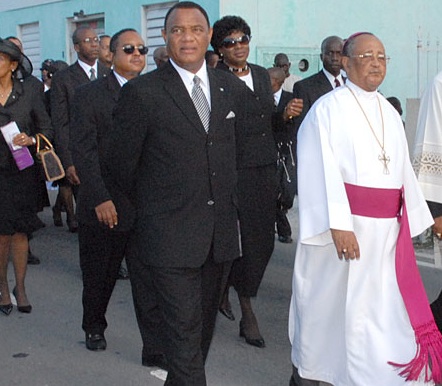 Nassau, Bahamas -This list for Governor General of the Bahamas has gotten shorter and from what we know, Archbishop Drexel Wellington Gomez could be seated on the throne later this year.
The Archbishop, who has much to offer in the country, and who is widely respected around the world, is known for his sound biblical counsels and wise judgments.
If Archbishop Gomez is appointed later this year, he will fulfill the sayings of Proverbs which reads: When the righteous is in authority the people rejoice!
Bahamas Press has examine such an appointment, which was first modeled in New Zealand during a critical chapter in the life of that country. The appointment gathered great success in that part of the world!
History recorded how upon retirement from church office, New Zealand Prime Minister David Lange recommended Archbishop Paul Reeves to be appointed Governor General of New Zealand.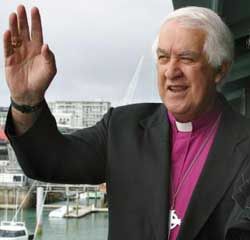 Archbishop Reeves was appointed by the Her Majesty The Queen as the 15th Governor General of the country on Nov 22, 1985.
He as made a Knight Bachelor in the 1985 honours list and was awarded the GCMG in 1985 and GVCO in 1986.
Sources tell us for the time being Sir Arthur Foulkes will remain on into Independence.
Other persons on the short list includes; Former Deputy Prime Minister and Minister of National Security Cynthia Mother Pratt, and former Attorney General and speaking coach for Mr. Christie, Sean McWeeney.
We report yinner decide!