Former FNM MP for Eight Mile Rock Vernae Grant says there is no democracy in the FNM!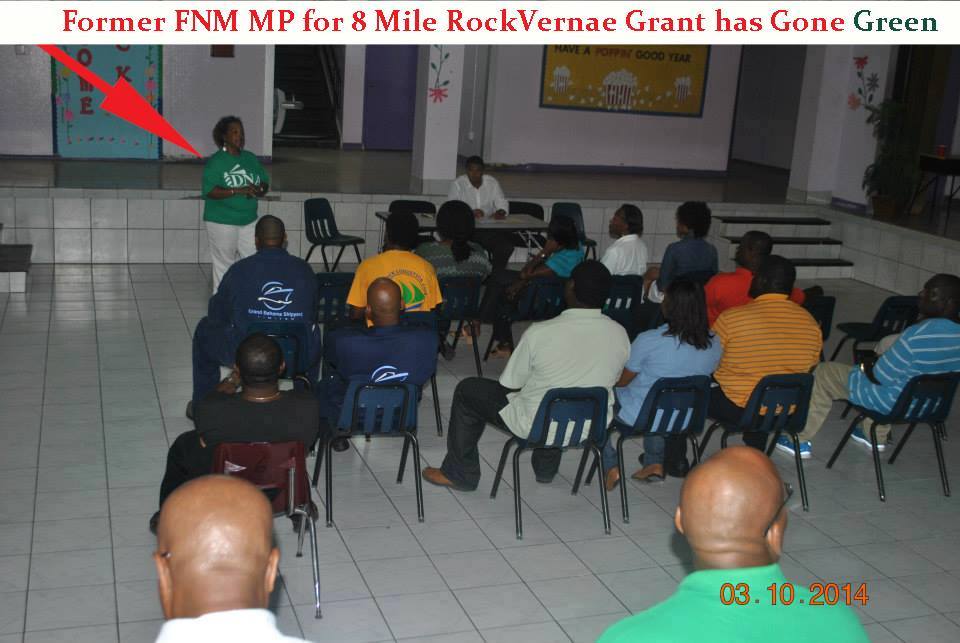 Grant says there is no democracy in the FNM! Only BP was LIVE!
Nassau, Bahamas — There is blood on the floor – major hemorrhaging happening deep within the Free National Movement today which not even PAPA could cure.
Breaking News coming out of the nation's second city confirms a 3rd senior member of the FNM and former MP in Grand Bahama, Verna Grant,  has tendered her resignation from the Party to join 'jelly coconut head' Branville McCartney and the DNA.
Last night while on the island collecting supporters and setting up branches, Vernae Grant, the former MP for Eight Mile Rock, who former Prime Minister Ingraham axed just before the 2012 General Elections, spoke for the first time as a member of the DNA.
Grant's son, Howard Grant Jr., contested the Central Grand Bahama seat for the DNA in 2012 was overheard telling her new friends, "I left the FNM because there was no democracy in the party. There is no democracy there. Look how they are now treating Loretta. They don't believe in women. They didn't believe in me. And so now I am DNA!"
The move comes as a major blow to politicos who got the news from BP this morning that Ingraham is not returning to frontline politics.
Just this week both FNM Assistant Treasurer O'Brien Knowles and former Executive Member for the Women's Association Elizabeth Thompson also left the Party.
Bahamas Press has now learnt another former FNM senator is set to announce his departure from the Party this coming week. BP will be the first to break the news.
Boy I tell ya, look what happens when you give Branville a pass and just focus on the PLP…