NIB Board says it is going down with Greg Moss and supports him..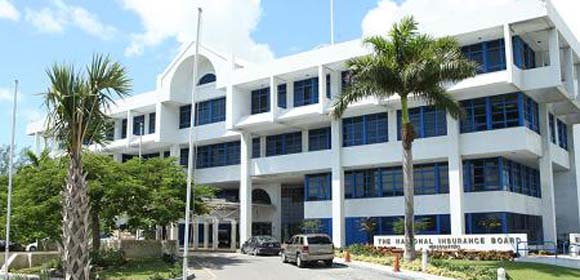 The National Insurance Board called an emergency press conference today at 4:30 and issued the following statement.
PRESS RELEASE
The Board of Directors of the National Insurance Board confirm that under the leadership of Chairman Gregory Moss they continue to carry out their mandate to firstly protect the assets of the National Insurance Fund for the benefit of the Bahamian people and secondly to oversee the daily operations of the National Insurance Board.
Decisions made by the Board of Directors as part of its administrative oversight of NIB are that of the Board and not the Chairman alone. The Board takes full responsibility for all of its corporate decisions and reaffirms that the Chairman is only the chief spokesperson of the Board. The Board continues to give the Chairman its full support as he executes his leadership role and in support of the Chairman will continue to function fully to ensure that NIB carries out is important social welfare function.
The Board recently completed an all day meeting on Saturday 8th December under the leadership of Chairman Moss where it approved NIB's budget for 2013, reviewed the Board's portfolio of investments, took receipt of and commenced review of a five year actuarial report on the National Insurance Fund and approved cases for prosecution against persons and companies who have failed to keep their contributions current amongst other important issues. Matters of this nature are reviewed every time the Board meets, which is at minimum once per month. The Board is committed to carrying out its mandate in a responsible and judicious manner and wishes to assure the public that all matters relating to the proper functioning of NIB are receiving the Board's full attention.
The Board has 1.6 billion in assets which are fully accounted for and therefore the funds need for future generations are secure.
The Board has a number of fully functioning committees that report to the Board on a monthly basis. These committees include:
 The Operations Committee
 The Finance and Investment Committee
 The Contracts and Tenders Committee
 The Human Resources Committee; and
 The Audit Committee
The Board acknowledges that there is a court action ongoing before the Supreme Court in relation to its Director Mr. Algernon Cargill. The Board expects that the matter will run its normal course until the matter is ruled on by the Court. The Board will not comment on any matters currently before the Court as all parties have undertaken not to comment publicly on the same.
Signed,
Board of Directors of the National Insurance Board