Cargill's cousin Wilmott and "special friend" Knowles relationship revealed in NIB Forensic Report is SHOCKING!!!!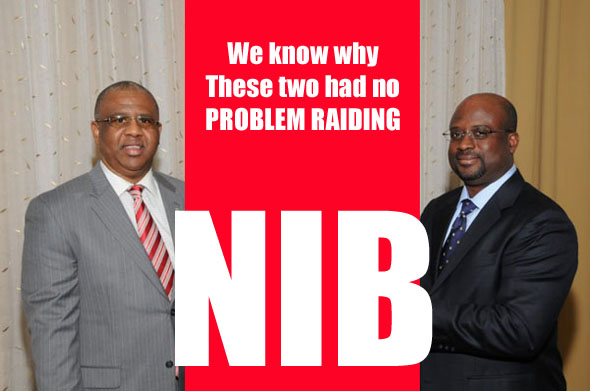 SEX sets the stage for plenty public money to be dished out to one contractor at NIB – WHAT IN THE HELL IS THIS!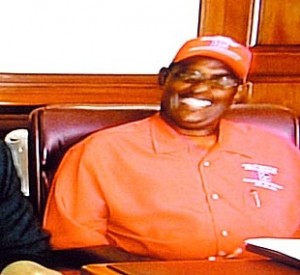 Nassau, Bahamas — What some have described as DAMNING and CRIMINAL, the NIB FORENSIC REPORT ordered by BP is out and your sniffing investigative hounds at Bahamas Press have seen the document.
We have one word after our review: "UNBELIEVABLE!"
The report, which spans over 100 pages of details covering a wide range of decisions at NIB with its former Director Algernon Cargill, is enough to send the former Prime Minister Rt. Hon. Hubert Ingraham before an inquiry to explain how is it he led such massive incompetence and crookery at the Board.
Today Bahamas Press will examine two incidents that have stood out to us and we shall pose questions directed to the former regime.
The first development coming out of NIB's audit which grips our attention surrounds the Robert Smith Care Unit that was being constructed by Telco Enterprises and operated by its owner Floyd Wilmott.
Wilmott, the report confirmed, was granted a loaded contract at NIB to do construction at Sandilands, which to this day is still not complete. The initial contract on the work was started at $8.1 million, but, by May 1, former Prime Minister Hubert Ingraham told Parliament that the overruns had exploded to $12.1 million.
NIB funded the entire project.
Shocking details in the audit reveal much more public money was extended by the Board of NIB to the project and included NIB purchases of construction supplies for Wilmott's company in addition to the contract amount which was also handsomely paid in advance before the Elizabeth Bye Election in 2010.
UNTHINKABLE!
Why NIB also involved themselves in the purchase of construction supplies for Telco cannot be explained; purchases were authorized by Algernon Cargill and signed off on by a senior officer at NIB, the report reveals.
Many believe the contract was issued and the public money used in the 2010 Elizabeth bye-election, which means Hubert Ingraham must explain to the public: how did that happened?
The audit also examines an alleged clandestine sexual relationship between the suspended Director and a contractor, which, in one sworn testimony, was confirmed to be of a "deep sexual nature".
The audit reveals how one contractor, Kenuth's Electric, and its operator received privileged and excessively loaded financial contracts directed by the Director.
In December, Bahamas Press revealed in a list of questions how is it once again Cargill's "special electrician" – Kenuth's Electric – was awarded a $2.217 million contract for electrical works at the same Robert Smith Sandilands project? He was also the same $5,000 printer plug man who got the contract for work at NIB.
Earlier revelations at NIB had exposed in a letter to the Cabinet revealed how a vendor cleaning the parking lights at NIB's head office was paid more than $22,000 – which was again Kenuth's Electric and another contract for removing the pole carrying the flag of the Commonwealth of the Bahamas cost taxpayers more than $5,000! Again, another job done by Cargill's special friend Kenuth!
Well, in a sworn testimony now establishing the relationship between the two [Cargill and Knowles], auditors confirm, according to testimony of one party, the relationship was that of a sexual nature. The witness told of an incident where both were caught in a closed-door session in a room, the audit reveals.
What in the hell is this!
Senior Cabinet officials are shock by the revelations and some wonder whether a Parliamentary inquiry could be held to further examine the incidents .
As for now, the report in being forwarded to the Attorney General's office for legal opinions and conclusions. Someone 'gats' to go to jail on this one.
We report yinner decide!