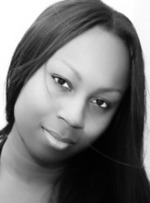 FLOOD-RAVAGED ABACO AFTER HURRICANE SANDY – GOVERNMENT HAS YET TO SHOW ITS FACE, AND NO GOV'T RELIEF SUPPLIES WERE TAKEN TO AFFECTED ISLANDS THIS WEEKEND – LATE AGAIN!!!

By Sharon Turner
Abaco sadly, sustained the most damage of all islands in The Bahamas as a result of what climatologists now call the super-storm, Hurricane Sandy.
When the government wanted to win the seat left vacant by former MP Hubert Ingraham in North Abaco, the entire Cabinet of The Bahamas (many times at taxpayer expense) was on that island campaigning. Abaco was inundated with government presence out of New Providence bearing promises overflowing, all to capture what it apparently saw as the crown jewel of its now 30-seat majority in Parliament.
But now, two (2) full days after Abaco has sustained major flood damage and other structural and infrastructural damage due to Hurricane Sandy, the government has yet to travel to Abaco.
The island hardest hit should always be the first island visited by the Prime Minister and whatever delegation he chooses to take with him, so that immediate relief can be provided and immediate damage assessments done.
The Prime Minister and almost his entire Cabinet except the one Minister who should have absolutely been present – Brave Davis – Minister of Public Works whose Ministry will be responsible for all repairs to public infrastructure – travelled to Long Island and Cat Island on Saturday, and then he and a smaller delegation today (Sunday) travelled to Grand Bahama.
Abaco? It's tentatively on the schedule for Monday.
Scores of Abaconians have been flooded out of their homes and public buildings, schools, businesses and churches would obviously have also taken a hit from the extensive flooding caused by Sandy.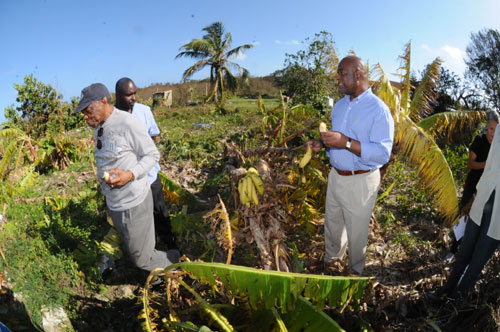 During the Prime Minister's visits to the islands he did travel to this weekend, no supplies were taken to any of these islands by the government delegation, according to media reports, not even a case of bottled water.
You don't need to tour an island to know that hurricane victims will if anything else, immediately need water, food and tarp if their houses have roofs that can still be lived under for the time being. You don't need to "see the damage" first to know those immediate needs – that is common sense.
Instead, the Prime Minister came bearing handshakes, the flash of camera bulbs and officials with notepads jotting down what they would have seen during their travels.
And as for Abaco, the nation still does not know, via the taxpayer-funded broadcast corporation ZNS, the comprehensive toll Sandy has taken on Abaco and its Cays.
If one did not know any better, one would think Abaco was a distant island in a distant country. But no, this is Abaco – the island nobody needed a map to get to prior to October 15.
But now, it's apparently an island as yet too far away to be the first priority of the government that spent more than can be counted in dollars and cents, to bring one of its seats into their fold.
May the residents of Abaco, Grand Bahama and all other affected islands receive the relief they desperately need and may they be able to recover from their losses in the shortest possible time.