North Abaco turns up in FULL GOLDEN regalia in Coopers Town shouting "It's A NEW DAY!" – BP projects a LANDSLIDE!!!!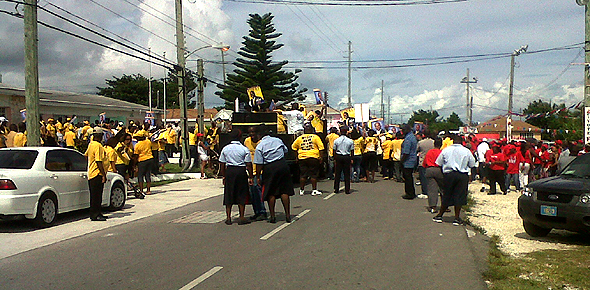 Coopers Town, Abaco — A massive showing as the PLP's GOLD RUSH team in North Abaco this morning left Free National Movement supporters too discouraged to continue the fight for the constituency.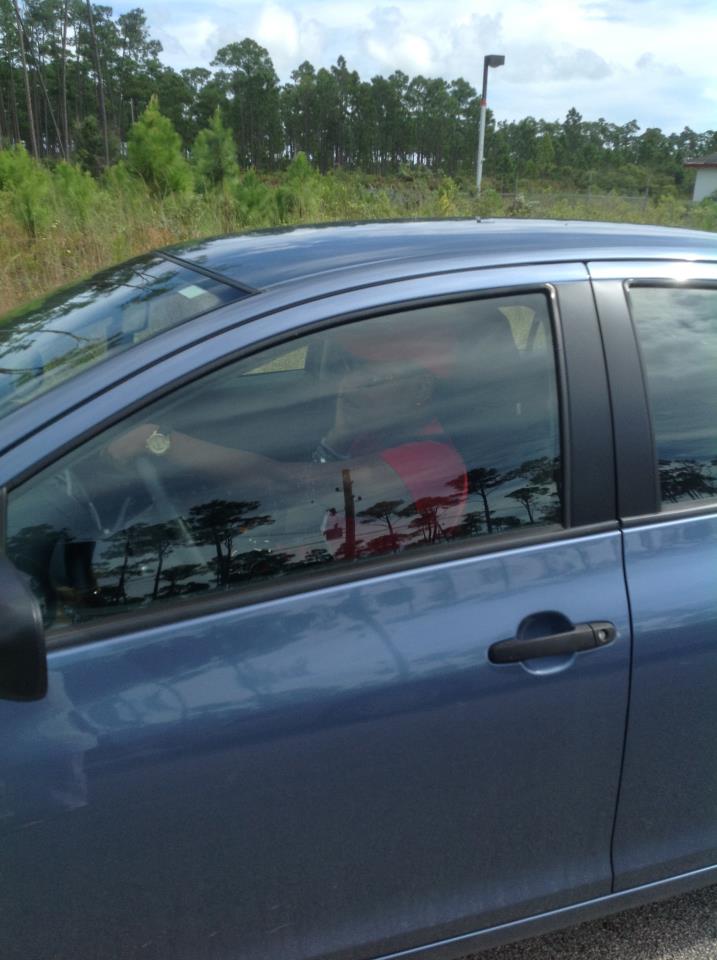 A long winding motorcade of PLP supporters rolled into the Cooper's Town Administrator's Office to officially register its candidate, Renardo Curry.
Curry, who some have already dubbed "the new mayor of North Abaco", is contesting the seat in the upcoming October 15th bye-election. Curry's impressive and massive support numbers came from every corner of the constituency, claiming "It OVER!"
One woman shouted: "Hurry Hurry Hurry it's time to elect Curry!" While another group of  jubilant PLP supporters began shouting: "It's a NEW DAY!" the theme of the bye-election for the PLP.
FNM supporters appears saddened when the large contingent of PLPs rolled into Cooper's Town as if it was Boxing Day Morning on Bay Street. The Gold Rush appeared endless as the crowd filled the complex.
Huge defections have left FNM supporters discouraged as to any possibility of winning the seat. A senior PLP official told BP, "It is our plan to begin immediately get the new representative for North Abaco around the seat of government and move North Abaco in the right direction. Renardo Curry will have the ear of the Prime Minister Rt. Hon. Perry Gladstone Christie. We want North Abaco to come with the team that is setting the country in a New Direction and we want to assure North Abaco that it is a New Day in the chapter of this community."
Sources tell us huge defections from the FNM have now gone to the PLP. Residents claim the liability for the FNM is its candidate who is unknown to the community and had vanished to the United States for the past 8 years. On former FNM supporter told BP, "We don't know who this man is that Mr. Ingraham sent to represent us.  He is unknown around these parts. And we understand he was shipped out of the United States of America and cannot return. We cannot send a man to Parliament who cannot travel; suppose there is a crisis that must be resolved outside the country, he would not be able to head to America on behalf of the country. Therefore this is why we are in the position of supporting the PLP this time. They are in power, and Abaco needs help!"
We report yinner decide!