MP fails to accept that more than 8,000 Bahamians have joined the employment lines in the last few months!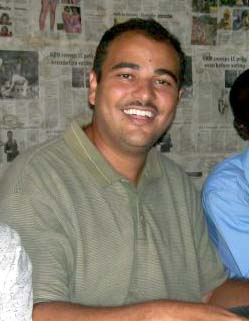 Nassau, Bahamas — Yesterday in the Parliament you could not help but laugh at the poor presentation by opposition member Theo Neilly, MP for North Eleuthera, who clearly proved that the he was uninformed and ignorant of the facts!
Interestingly Mr. Neilly decided to take a stab at the government's progress to reduce unemployment and better our economy.
The idiocy of the young MP is to suggest that the Christie Government promised 10,000 new jobs upon coming to office. What escapes the head of Mr. Neilly is the fact that under the opposition government, which he now serves, the Bahamas witnessed the worst recession since the great depression. Joblessness under the Hubert Ingraham regime was the worst the country had seen in a lifetime.
More than 30,000 jobs vanished into thin air under the FNM and businesses and foreclosures were the worst we had been in the Bahamas since the Great Depression.
More than 8,000 jobs were created in the last year by the Christie
Administration and, with new opportunities opening at Bahamar, Bimini, Eleuthera and Abaco along with the new recruits at the Police, Defence Force, Immigration, Prisons and at LPIA, we would submit that more Bahamians have found employment in the last year alone than during the entire 10 years in office of Ingraham government. Bahamians are headed back to work -Check the numbers!
And, if there is any doubt that Bahamians have more spending power, just ask the merchants who were sold out for the first time this past Christmas season. That has not happened in a long while!
The North Eleuthera MP should note that is ok to criticize but, when you do, you should be clear on the facts. Bahamians are not fool or ignorant of those facts!
We report yinner decide!