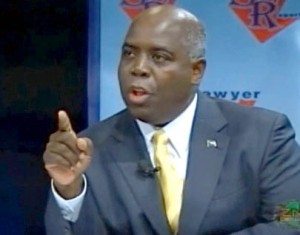 RELEASED: Tuesday January 10th, 2012
The PLP continues to express concerns about the job security of more than 7,000 Bahamian workers at Atlantis and again call on the government to make public the agreement between Brookfield and Kerzner International.
It is important to note that the Prime Minister announced the agreement on the 29th November 2011. The very next day, the leader of the PLP personally called for the release of the asset transfer agreement between the two parties. The PLP has demanded that the government make public this agreement in its entirety on December 7, 2011, January 6, 2012 and so today we again call on the government for the fourth time in forty-one days to come clean with the Bahamian people and release the agreement between Brookfield and Kerzner International.
The failure of the government to release this agreement demonstrates that they do not respect Bahamians and do not put the welfare of Bahamians first.
A public pronouncement about no job losses by the Prime Minister is not enough. The affected workers and their families need to know the terms and conditions that their job security is tied to. Why is this agreement shrouded in secrecy? Are the jobs of the affected workers secured until after the next general election? As a matter of fact, it was reported in one of the dailies this morning that job security at the Atlantis properties is tied to revenue performance of those properties.
So once again, we call on the government to come clean and reveal the details of the deal to the Bahamian people. Bahamians want to know if there are any guarantees in the agreement to protect and preserve their jobs, wages and benefits and if so, what are the terms, conditions and duration. The PLP will continue to stand in the gap on behalf of the Atlantis workers and their families and keep the government's feet to the fire on this issue that is so very important to literally thousands of Bahamian families.