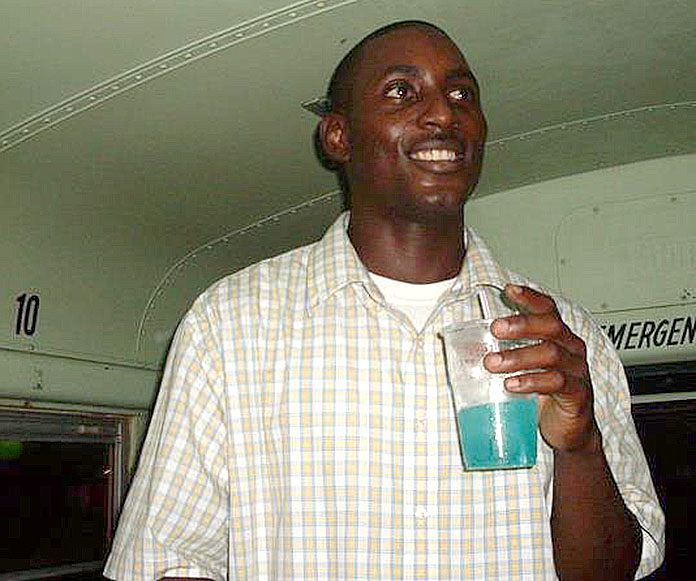 Nassau – Tragic events followed heavy drinking at a BAIC Christmas staff party at the National Training Centre this morning. One staffer dead and two others are left, at last report, in critical condition at hospital.
BP is following developments regarding that early morning traffic accident and we are learning that this latest fatality is employee Cardinal Minnis. He, we understand, was a security officer stationed at BAIC's feeding mill station. At one point in his career Minnis was a police officer. He was the driver.
We also understand two other BAIC employeesm Nelson Duncombe and La Tika Rollem are still in critical condition following that mishap. They were also in that gray Honda Accord vehicle. A fourth passenger, Tex Lunn, was not so seriously injured and has since been released from hospital. This situation is so sad.
This fatality incident occurred just after midnight when the group left the holiday party. The accident unfolded just along that corridor between the eight-legged roundabout and Saunders Beach – West Bay Street.
BP is calling on party organizers to cut the amount of rum being served at these events, and support making sure all the people you've welcomed to drink can drink responsibly! Make sure only ONE DRINK is allowed per person – NOT ONE CASE OR GALLON! These people gatta share the road with ya family and it is as simple as that!
Cardinal is just one of eight other persons who have died so far this month in traffic accidents. A host of others have been left all cripple-up following dangerous mishaps across the country this December. And even right now as we write this report an ambulance is passing BP's offices hollering, taking another victim to hospital! WHAT IS THIS?
We call on the Bishop of the Christian Council to lift the nation up in prayer in these most trying times. Cause 'Lyall Bethel Dem' can't be found as they enjoy their rewards from the soon to be fired Government! [We had to throw that in].
We report yinner decide!