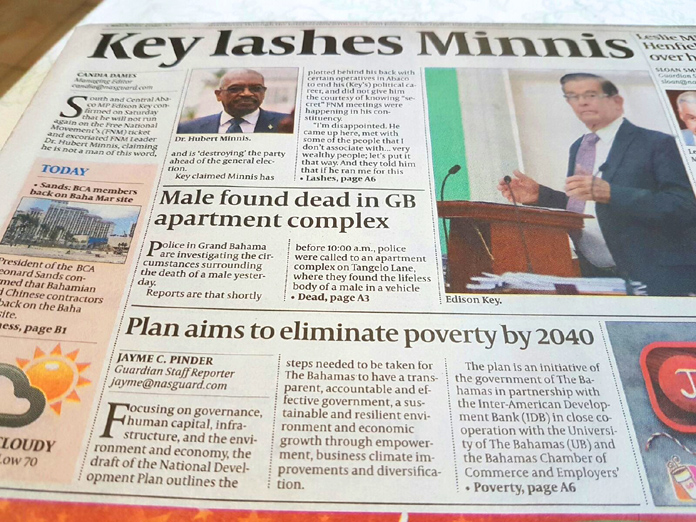 Nassau, Bahamas – Could a second attempt to topple Minnis be afoot deep inside the FNM? Key is 7th opposition MP to slam the opposition leader!!!!
Well the MP for South Abaco is the latest to holler at Dr. HUBERT Minnis as a man not trustworthy this morning. KEY say Minnis went into Abaco without telling him to find his replacement.
The former PLP, who announced he will not run again, is hitting hard at the opposition leader in the papers, and we believe he could be the next parliamentarian to cross da floor.
Yall sould remember how Big Sexy Dem needed Key to get rid of Minnis as Leader. Now perhaps with Key's support Minnis could be ousted!
We are watching these developments closely as we light the second Advent candle