VAT PSA 17 from King Of Hearts Media on Vimeo.
Public park in Sea Breeze named in honour of former MP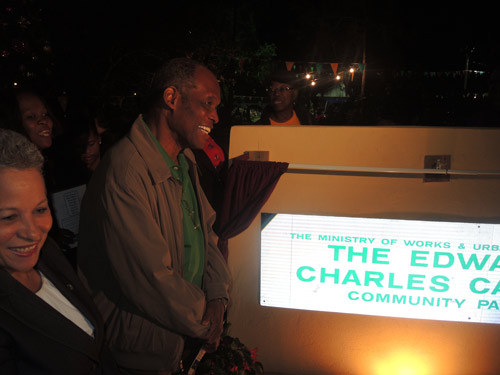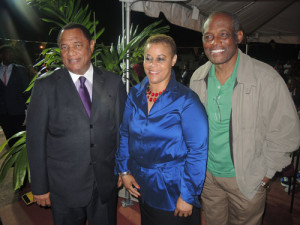 Nassau, Bahamas – Smelling his flowers now and loving it, the public park in Sea Breeze was officially named the Edward Charles Carter Community Park in honour of the former Holy Cross Member and Cabinet Minister, Charles Carter who pledged to become intimately involved in the development and upkeep of the park that now bears his name. The renaming ceremony, tree lighting ceremony and caroling service took place on Friday night, 12th December at the park.
The current Sea Breeze constituency was the former Holy Cross constituency.
Also paying tribute was Transport and Aviation minister Hon. Glenys Hanna-Martin and Prime Minister Christie who again pledged a tremendous policy thrust in the New Year to develop culture in The Bahamas. The Prime Minister told the large crowd on hand that as a country "we must do more" to assist Bahamian artists and artisans to access greater opportunities to realize their full potential to the benefit of the country.
Local church choirs, soloists and the legendary Region Bells were also on hand to entertain the crowd as they led the caroling service.
Charles Carter, a career journalist, is also a Bahamian historian, owner of Island FM Radio Station Carter Marketing in addition to serving as the Minister of Health and Foreign Affairs in the Pindling government.

PSA 18 from King Of Hearts Media on Vimeo.