Former FNM MP, Lindy Russell.
Former FNM MP Signing Birth Certificates, Campaigning With Candidate while Working for the Government all at the same time…
Freeport, Bahamas – Breaking News coming into Bahamas Press confirms illegal registration of voters is underway at a registration centre on Grand Bahama. We can tell that our investigations lead to a former FNM MP and a newcomer to politics.
Just recently, the Ingraham government appointed Pastor Lindy Russell to the Office of the Prime Minister on Grand Bahama to run its delayed Jobs Program. Bahamas Press has learnt Russell's appointment came just three weeks ago.
Sources in the OPM on that island confirmed to Bahamas Press that the former FNM MP showed up for work in the Government's Office two days ago.
One resident told Bahamas Press, "He went back on a pledge his church, Zion Baptist, that he would be removed completely from politics after being installed as pastor. In spite of that promise, he was seen in full FNM regalia at the rent-a-rally event two weeks ago.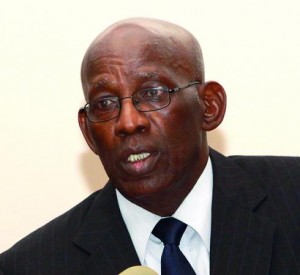 BP can now report that, like Laing, Russell is going door to door with the FNM's Western Grand Bahama and Bimini candidate. He is, at the same time, doing partial work out of the Parliamentary Commissioner's Office while at the same time offering Government Jobs to hundreds of unemployed residents who could not find work for years.
Bahamas Press is asking the question: how could a former FNM MP who is charged with the Job Programme also be campaigning and registering residents for the election. WHAT LAWLESSNESS BY THE PASTOR!

BP can also report Russell is signing dozens of affidavits for birth certificates that are at this hour being delivered to one Joy Rodgers in the Parliamentary Registrar's Office, who, we are told, is immediately registering and issuing illegal voter's cards to those persons.
BP is now doing just like Papa said, "We ga name dem and Shame them!"
Errol Bethel PLEASE STOP JOY RODGERS and Lindy Russell from manipulating and corrupting your process. GET THEM DA HELL OUT YOUR PARLIAMENTARY OFFICE ON GRAND BAHAMA AND STOP THEM FROM REGISTERING PERSONS!
We report Yinner Decide!!!