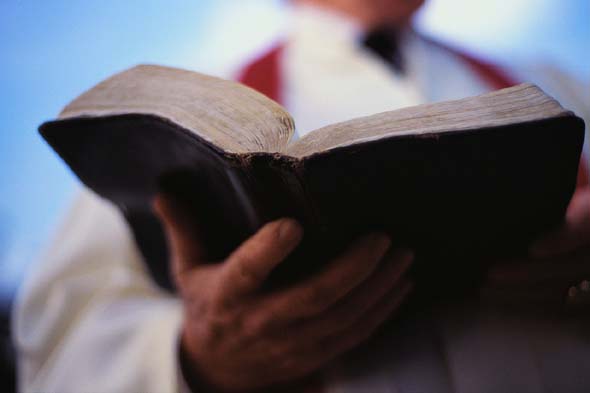 Nassau, Bahamas — A high-ranking member of a Church is headed to court, this time after a big brawl outside the home of a woman he is alleged to have sexual relations with.
The shame and scandal will play out in a Nassau Street courtroom, and when the details are revealed, they could bring more disgrace on the pastor and his entire denomination.
Court dockets reveal, the clergyman, had just left the home of his sweetie [a married women he was counseling late into the night], when all of a sudden a man approached him outside the steps the home. A row began, with the pastor pushed the husband out of his way. A pimp-slap was landed on the pastor and then blows began to fly.
Sources tell us the sweetie frantically called the police in an attempt to stop the fight. Torn between two lovers, one a priest and the other the husband, the wife eagerly looked on as the pastor wrestled the husband to the ground. When the police arrived, the good pastor was caught with a concrete cone in his had getting ready to strike the husband with it.
BP believes if the police was one second late, the husband could have been another murdered victim.
The pastor is one who could be heard telling his congregation "THOU SHALL NOT KILL". It is his regular response to the growing crime problem. However, it is ok for him to kill a whole marriage, murder a home, coach another man's wife to move into her mother's home all so he could sneak up in the dark of night to deliver back shots on the woman? WHAT A COUNTRY!
Perhaps the pastor should read The Ten Commandments he so regularly recite and note by taking his brother's wife he has broken the 10th commandment [THOU SHALL NOT COVET]! The pastor is also guilty of committing adultery, and stealing all written in the scriptures.
Police filed a report of the incident to the Fox Hill police station and the next thing we knew, files gone missing and the pastor is now the victim. BOY, this is one JACKASS SOCIETY!
Now the husband must answer the charges of assault and find a way to divorce his wife, who he believes is getting back shots from the pastor while he worries over facing some Magistrate.
Boy, life isn't fair boy!