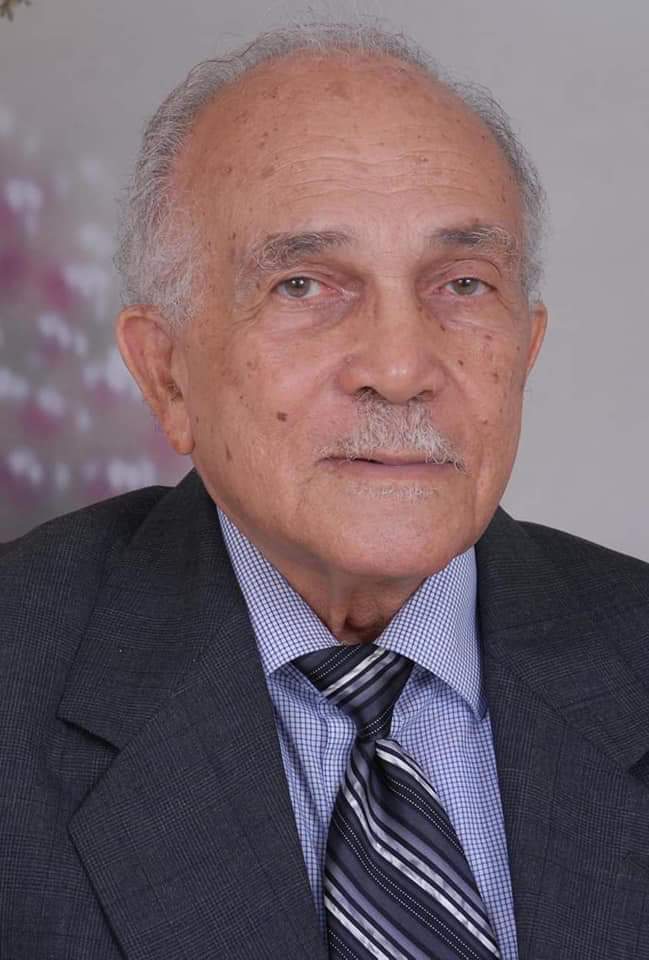 Nassau – Pastor Frederick Edward Allen, the founding pastor of Abundant Life Church passed this morning [Sunday 9th, 2018] marking the end of an era. He was 89 years old.
He was born in Tarpum Bay, Eleuthera on August 2, 1929. He is the eldest of seven children born to Fred and Bessie Allen (both deceased).
Pastor Allen began his education at the Tarpum Bay All-Age School. He went to other government schools when his family relocated to Nassau, and eventually graduated from the Eastern Senior Secondary School in 1945. While working on his father's farm and assisting with the family store in the daytime, Ed Allen received private tutoring at Cecil Bethel and H. O. Nash Evening Schools. In 1946, he went to Emmaus Bible School, Toronto, Canada and spent three years there. Years later, in 1989, Ed Allen received a Bachelor of Theology from Trinity College of the Bible. In the same year he earned a Doctor of Divinity (Honors) from Trinity Theological Seminary.
It was at the age of 14 the Ed Allen accepted Christ as his Savior, at a service at Central Gospel Chapel, Nassau, Bahamas.
He first began his work as an evangelist, travelling with W. H. Farrington to Grand Bahamas, in October 1949. In 1951, Ed Allen began his solo evangelistic ministry that would span almost 30 years, taking him to many islands of The Bahamas, throughout the Caribbean and to different parts of the United States.
In 1952, Ed Allen married his fiancée, Iris Velma Archer, in a ceremony performed by W. H. Farrington at Central Gospel Chapel. The couple spent their honeymoon preaching and visiting friends throughout the United States.
Ed and Velma Allen were blessed with two children: Fern Charlene (now deceased) was born in January 1954 and Michael Frederick Livingston was born in March 1957. The couple also has two granddaughters, Lisa Newman and Mikala Allen. Michael is married to Melanie Allen and Lisa is married to Orrin Newman.
In 1959, Ed Allen and Rex Major started the Great Commission Gospel Crusades. The Crusades took them and the other team members who eventually joined (namely Tom Roberts, David Cartwright, Alan Lee and Marcel Lightbourne), nationally to Eleuthera, Long Island, Cat Island Spanish Wells, Abaco and New Providence. In the international arena, they went to Jamaica, St. Kitts, Bermuda and U S Virgin Islands.
In 1964, the Gospel Bells Broadcast began on 4VEH, Cap Haitian, Haiti. The Gospel Bells Broadcast is still heard on the air to this day – 51 years of continuous broadcasting.
Ed Allen first took on the role of Pastor in 1956, when he served for three years in Nicholl's Town, Andros. His second pastorate was at Grace Gospel Chapel (now Grace Community Church) from 1973 to 1977.
In 1979, Pastor Ed Allen was called of God to start a new work, the Abundant Life Bible Chapel now called Abundant Life Bible Church. He served as Senior Pastor until he retired on February 1st, 2010.
We at BP recall his powerful evangelical style of ministering across the national radio calling souls to repentance and acceptance of Jesus Christ.
As a Christian upholding his baptismal vows he renounced injustice and spiritual forces of wickedness in the world. His passing represents the end of a long journey and a passing era of great ambassadors for Christ.
Rest Eternal Grant Unto Him O Lord! Amen.
We report yinner decide!