Louis Bacon's claims found to be false by Appellate…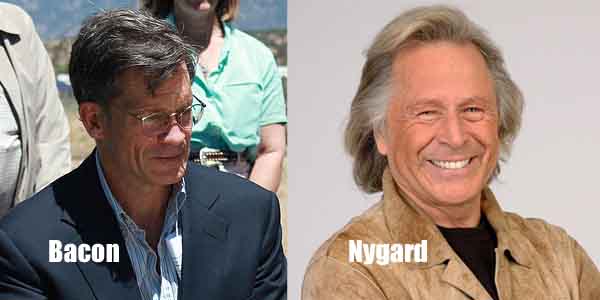 Nassau, Bahamas — Bahamas Press is reporting another major victory for Canadian fashion mogul Peter Nygard and it has everything to do with what transpired in the Supreme Court last October.
On July 21, 2010 Peter Nygard commenced an action against his neighbour Louis Bacon alleging that Mr. Bacon had interfered with Mr. Nygard's easement rights for him, his staff and his guests to drive across Mr. Bacon's property to access premises at Nygard Cay. This easement roadway is the only land access to Nygard Cay.
Louis Bacon instructed his lawyer to apply to Justice Isaacs of the Supreme Court of Bahamas for an order holding Mr.Nygard in contempt for what Mr. Nygard believed were lawful attempts on his part to enforce his easement rights.
Justice Stephen Isaacs had found Nygard Guilty of Contempt which involved a matter between him and his neighbour Louis Bacon.
However, today, on November 29, 2013, a three judge panel of the Bahamas Court of Appeal unanimously overturned the decision of Justice Isaacs and upheld Peter Nygard, proving the allegations to be untrue.
Mr. Nygard is seeking huge damages against Mr. Bacon for his conduct and nuisance. Legal experts last year said this trial will open up more civil actions, as Mr. Nygard moves to make Mr. Bacon pay for the millions in damages to his property, brand name and reputation.
Mr. Nygard is being represented at trial by Mr. Brian Moree QC of McKinney Bancroft and Hughes Chambers and Mr. Keod Smith of Commercial Law Advocates, Mr. Nygard's attorney since this conflict began nearly 4 years ago.
Louis Bacon is owner of Point House Corporation, the respondent in the contempt appeal.
In the contempt decision argued before the justices Mr. Brian Moree QC argued that there was never any oral understaking between the parties and that the transcripts used in the matter were inadmissible. These transcripts, he alleged, were used by the judge to come to a decision.
Mr. Nygard's attorney also pointed out that the transcripts were inadmissible because they were rough drafts and were not certified and the parties never agreed to use them. Moree also told the Appellate Panel made up of President Anita Allen along with Justices Christoper Blackman and Abdulleh Conteh that he never had an opportunity to address the court on mitigating or penalties before the judge [ Isaccs] came to his decision.
Mr. Moree further charged that Justice Isaacs relied heavily on the transcripts because he never made any notes in the end.
President Allen and the Panel decided that they would allow Mr. Nygard's appeal and set aside the judges's decision that he was in contempt.
The Appellate Panel are expected to give their reasons in writing at a later date.
Louis Bacon was represented by Robert Adams and Michaela Barnett. Both didn't oppose the appeal.
"Mr. Nygard has suffered serious damage to his reputation caused by the erroneous decision of the lower court made because of the application brought by Mr. Bacon.
"Mr. Nygard has always respected the rule of law and now feels vindicated by the ruling of the Court of Appeal", say Richard Good LLP
Mr. Nygard is one of several international jet setters who came to The Bahamas at the dawn of the 1980s just as Robin Leach was introducing his classic "Life Styles of the Rich and Famous" television show to the world.
Mr. Nygard was recently honoured by Queen Elizabeth II for his work and philanthropy in the world.