Cash walking to keep his sanity…He too will not get a nomination under Dr. Hubert Minnis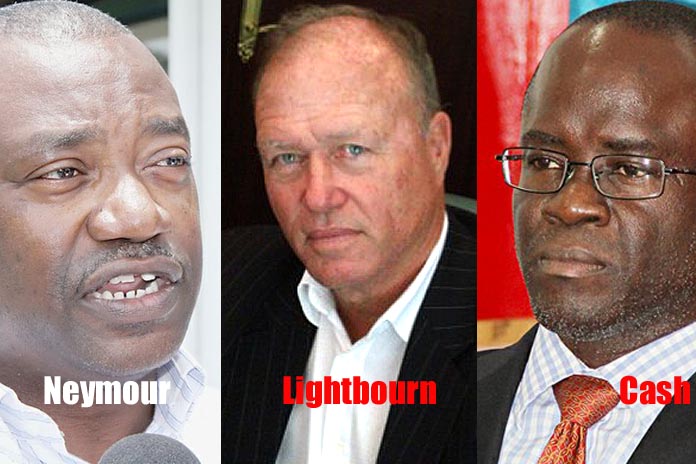 Nassau, Bahamas – After just one term in the Parliament Bahamas Press can confirm Richard Lightbourn will no longer receive a nomination for the seat of Montaqu.
Lightbourn, who told the press he expects to be nominated and return to Parliament when the next General Elections are call, will by Thursday have to make a decision on whether or not he will continue staying on as an MP.
BP has learnt Lightbourn, who some believed studied the UBP manual on keeping the majority when he presented his "Tubes Tie-up" speech, has pissed FNMs off over his senseless comments and the candidates committee is expected to send Lightbourn packing.
You read it here first how Mr. Superwash, Dionisio D'Aguilar, is expected to claim the seat at nomination and become the FNM's standard-bearer in the upcoming elections.
But not just Lightbourn has fallen; Phenton Neymour is also NO MORE the FNM candidate in Exuma.
Bahamas Press has learnt Brensil Rolle, who has not gotten a warm reception in the Garden Hills constituency, is expected to run in Exuma, completely eliminating Neymour as the potential candidate for the family island seat. Sources tell us another Rolle who chased out of her Senate seat will replace Brensil.
But what is shocking to BP most of all in the blood axing Minnis-Led FNM is the fact that, Darron Cash, is also no more on the political front. Cash, the former Chairman of the FNM, who had much to say while the party fought in opposition, is also a seat less wonder and shall not be given any nomination as a reward for his disloyalty to the new Maximum Leader!
One FNM source told Bahamas Press, "We thought Hubert 1.0 was bad but Hubert 2.0 appears to be worse and is now using a dangerous theatre-style scalp to operate on his party."
Cash was spotted recently walking up and down on Cable Beach as if he is waiting for Bahamar to open. Some say the former Chairman near lost it after he could only muscle 19 FNMs to support his failed bid as Chairman. He was fired by FNMs and now is in the political wilderness.
We report yinner decide!