Pintard suggests that it was OK for him to report to criminals and he had no obligation to speak with police!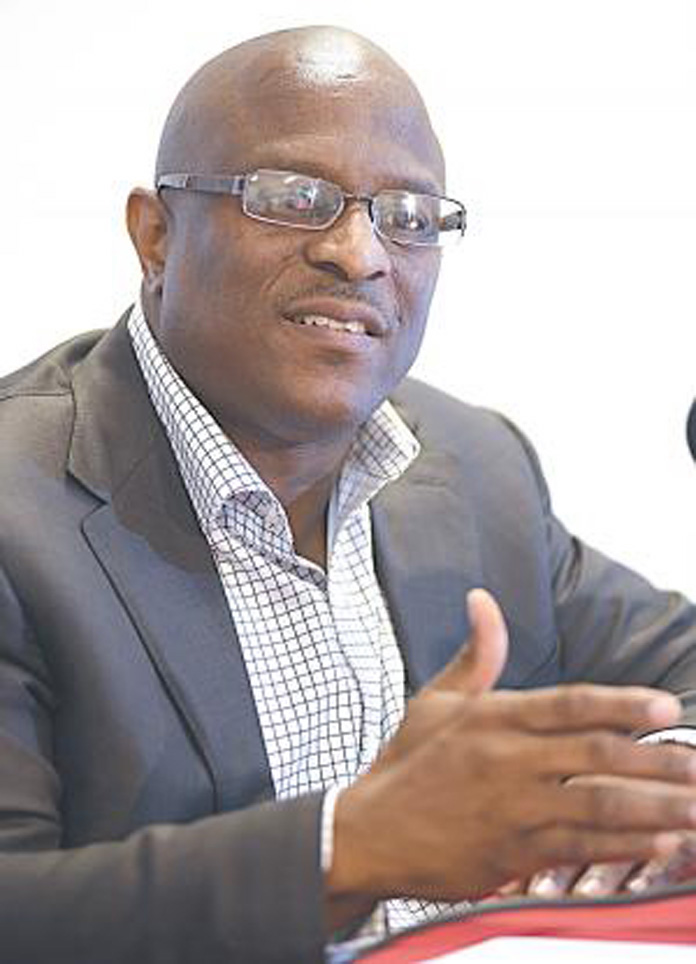 Mr. Pintard's admission in the Tribune today (15 March 2016) that having knowledge of a crime he has no responsibility to report the offence to the proper authorities is firstly wrong in law. He has a sacred responsibility to report knowledge of a conspiracy to commit murder.
Secondly, his admission confirms that it is indeed his voice that appears on the audio file. In the recording he is clearly in the same room with an individual known as "Bobo" who is allegedly a criminal contracted to commit the heinous crime of murder. What was Pintard doing in a meeting with this purported criminal? In the recording, Mr. Pintard calls "Bobo" by name. Is the role of Save the Bays to hire people to commit murder? At no time did Michael Pintard discuss saving any bay anywhere or discussed any other environmental issue for that matter. He appeared to be cooking up a conspiracy to bring the reputation of The Bahamas into ill repute.
And where is FNM leader Dr. Minnis in all of this? Does he have control of the organization he heads? Does he know what his officers are doing? Does Dr. Minnis not know that if a member of the FNM parliamentary caucus freely admits knowledge of a serious crime and fails to report it, he is in fact an accessory after the fact offence? This is in addition to and separate and apart from the Listening Device Act, inquiry Agent Act and fraud under the Penal Code. A conspiracy to commit murder is a serious offence and Michael Pintard finds himself smack in the middle of this sordid mess.
MICHAEL PINTARD, HUBERT MINNIS AND THE FNM HAVE PLENTY OF EXPLAINING TO DO. IN LIGHT OF THE EVIDENCE AGAINST HIM, HOW MICHAEL PINTARD CONTINUES TO SIT IN THE SENATE DEFIES LOGIC. HE IS A LIABILITY AND A DISTRACTION TO THE FNM AND THIS WILL NOT GO AWAY!
Then again, Dr. Minnis recently led a group of demonstrators on Paradise Island who destroyed private property and Minnis seemed unable to grasp that a crime was committed and that he erred badly in his judgment.
MINNIS' JUDGMENT AS A LEADER IS FOUND WOEFULLY WANTING WHEN WEIGHED IN THE BALANCE
What is patently clear from the sworn court affidavits is that the individuals not implicated of any wrong doing are Prime Minister Christie, Deputy Prime Minister Davis and the PLP. Ostensibly and by all reasonable accounts, the reason for the ranting and raving was that the PLP GOVERNMENT WAS NOT IN THE POCKET OF ONE PETER NYGARD TO JUST GIVE HIM WHAT HE WANTED. THAT MUCH IS CLEAR.
Minnis, his chairman and by extension the FNM organization finds themselves in a pickle and Dr. Minnis is still pretending that he does know the gravity and seriousness of the issue. If he is found to be complicit in this affair, this revelation will no doubt deal his personal and professional reputation irreparable damage.
I again call on Michael Pintard to resign his seat as a senator and barring that, Dr. Minnis must act in the public interest and fire Pintard.
Part I