Polls suggest PLP Government has lost youth support – ONE-YEAR INTO OFFICE!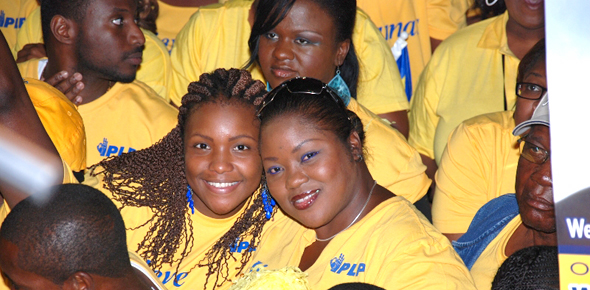 A whopping 68.3% of young Bahamians do not buy the "Believe" message one year later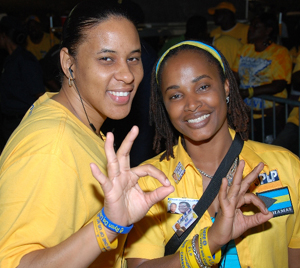 Nassau, Bah — We can confirm at least one PLP MP has come out hitting his party's leadership hard in Rawson Square this week. The new generation leader was cold in his attack against the government, describing its litany of promises more than one year ago as "lip service"!
The growing chorus for change has hit the PLP government like a meteoroid and some inside the Party tell us if the Party fails to explain to the Bahamian people what they met and why it appears that they are lost, "we will not last long as a government."
Polls taken by BBB Analytics in a southern constituency where a "new generation" leader is the MP confirms that growing discontent is rising and among PLP supporters in that constituency there is mass slippage.
Our polling team leader reported, "We can report in the South, Southwest and Southeastern constituencies of New Providence alone the Governing Party has lost momentum. When asked the question 'Do you support the PLP Administration one year into office?' – with some 601 respondents – 48.3% said 'NO', 40.1% said, 'YES' and the remaining 11.6% said they were unsure.
"Among young voters in the constituencies, all widely represented by the PLP, when asked, 'Do you feel the new PLP Administration and its new generation team believes in young Bahamians?', a whopping 68.5% said 'NO', less than 22.1% said 'YES' and the remaining 9.4% said they were unsure."
This is not good.
The proportion samples taken only represented a maximum margin of error of plus or minus 2.5 per cent.
One year later and many in the PLP are asking what is happening to its support in key constituencies.
One sitting PLP MP attempted to return to having his branch meetings in one of those southern constituencies a year later, only to find a ghost town. Not even the Chairman of the Branch saw the need to meet with the failed MP, who has abandoned his generals since May 7th.
"He [the MP] told us in his last meeting with us, don't call him, he'll call us. Well, he never called! And so it makes no sense coming now. We know the time – IT IS TIME FOR CHANGE!," one former officer of the branch said.
Efforts to contact that failed PLP MP were unsuccessful – just as expected.
Meanwhile, sources deep in the party tell us two new generation MPs are making inroads to challenge the leadership of the Party whenever the next convention is called.
We report yinner decide!