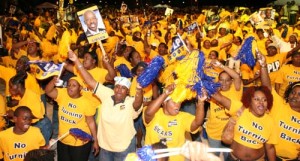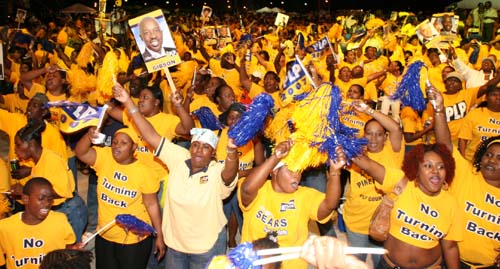 PLP Responds to FNM Statement on the Sale of 51% of BTC
The Government's statement on the proposed sale of the majority of the shares of BTC (51%) is yet another attempt to mislead and misdirect the public's attention from the central issues concerning this matter of national importance.
Those issues are that majority ownership of an important national asset is to be sold to a regional telecommunications company (Cable and Wireless) which has an established reputation for aggravating its workforce; that the net price, taking into account the assumption of over $60 million in BTC 's pension liabilities is considerably less than the $210 million being touted; and above all, the Unions and the majority of the people in the country are against the sale of BTC to CWC.  The attempt to draw comparisons to Bluewater, one of the first projects to be assaulted by the, "stop, review and cancel policy", is as lamentable as the "voodoo valuation" to support its case.
Suffice it to say that when a company is sold, the new owner assumes all the assets (cash, accounts receivable, fixed assets etc.) as well as the liabilities (accounts payable, debts etc.)
Notwithstanding, it is foolish to  suggest that the Privatization Commission would have recommended that the Government of The Bahamas sell BTC for $260 Million leaving $130 Million Cash in the when just two years earlier, this same Privatization Commission recommended that  the government not sell for $130 Million.
And therefore, the attempt to use selected items of the balance sheet (bank balances) and not others (payables) lacks the necessary analytical rigor needed for such an important national exercise.
Indeed, it might be more useful and transparent to the public if an independent expert was immediately engaged to make the comparisons between the two offers as opposed to the self-serving, poor excuse for analysis contained in the statement.
Rather that waste its energies on looking back at its error by terminating a promising deal with Bluewater and BTC, the government should find the time and answer:
The Prime Minister should explain to the people of the Bahamas, who on his team is collecting a finder's fee for the telephone giant; particularly when we know Cable and Wireless was never around the bidding table in the initial privatization exercise?
The Prime Minister should also answer the Bahamian people and put to rest concerns whether or not hundreds of jobs will be lost at BTC upon the sale of the Corporation to Cable and Wireless?
The Prime Minister should also tell the people why is he selling BTC's majority stake of 51% control for far less money that which was offered for a minority stake to Bluewater?
The real however issue is that the majority of Bahamians do not like the deal and the government is turning a deaf ear to their legitimate cries of concern.  It is the Bahamian blues, not Bluewater that ought to be urgently addressed.