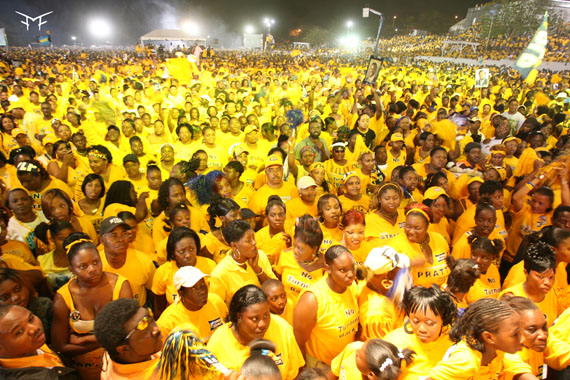 PLP PRESS STATEMENT: The Prime Minister's announcement was a unilateral political decision taken by the government with regard to events in Haiti. We deplore this kind of unilateralism. In our initial statements on this matter, we asked the government to create the broadest consensus on this, starting with a briefing of the Opposition and seeking to fully inform the country of all aspects of their policies on this great tragedy.
An example of the kind bilateralism at work can be found in Jamaica where the Prime Minister and the Leader of the Opposition agreed to travel to Haiti together to show their support for the Haitian people. Also in Jamaica former Prime Ministers Edward Seaga and P. J. Patterson, both from different parties made a joint statement of support for Haiti. In the United States, former President William Clinton and former President George W. Bush both from different political parties are working together.
In The Bahamas, our government chooses to go it alone, making decisions that are extraordinary without identifying publicly the factors upon which they made the decision. So the PLP is not in the position to advise on this decision. We are not party to the decisions. The government has not included us in any of the plans with regard to the policy on this matter.
The government must explain itself fully and clearly so that there is the broadest understanding of why this has been announced and what they have done and that they have satisfied themselves that the security and integrity of our state will be maintained in these extraordinary times. Our hearts go out to the Haitian people who are facing an extraordinary tragedy.
It is not beyond the realms of possibility that this announcement is being done to impress the voters of Elizabeth in the bye-election. However, we are satisfied that no matter the national origin of the ancestry of the voters of Elizabeth, the good people of Elizabeth know what the issues are: unemployment, not being able to pay the house mortgage and to meet the car payments, and no national health insurance. All of these are the fault of Hubert Ingraham and the FNM.