More boots on the ground to help inner city communities…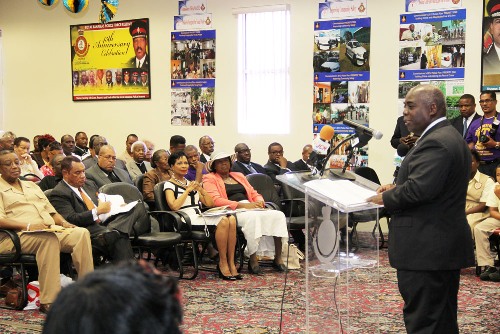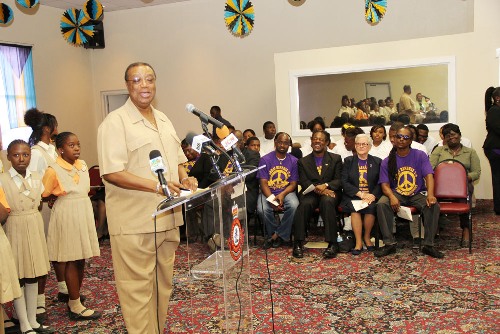 Nassau, Bahamas – The Urban Renewal Commission has officially launched the Peace Ambassadors Initiative. This new initiative is the spiritual component of the Urban Renewal programme. The 200 Ambassadors will penetrate the crime-ridden communities in New Providence. The initiative was launched during an official ceremony held at the Paul Farquharson Centre on East Street on Monday, May 5.
Prime Minister, the Rt. Hon. Perry G. Christie said that this initiative is significant in that it adds another 'dimension' to the programme. In addition, Mr. Christie said this offers persons in the community another opportunity to become productive members of society.
"We must not pay lip service to the redemptive power of second chances," said Mr. Christie. "If it were not for second chances and the support of those who believe in me, I may not have been where I am today."
Deputy Prime Minister and the Minister responsible for Urban Renewal, Philip Davis, said the volunteers should be aware that change does not happen overnight.
"It will take time, there will be some hostility, there will be some disappointments but at least let us begin," said Mr. Davis.
Co-chair of the Urban Renewal Commission, Algernon Allen, said volunteers would canvass the major urban areas of Englerston, Fox Hill, Bain and Grants Town and Kemp Road. He said they would distribute uplifting literature and "positive" interventions in those communities.
According to Chairperson of the Peace Ambassadors Initiative, Mrs. Ruby Ann Darling, the police and social workers will assist volunteers. Mrs. Darling said eventually the programme would be extended to the major Family Islands.
The new ambassadors hail from a cross-section of Bahamian society.