Anyone knows why the Deputy Speaker was there in London?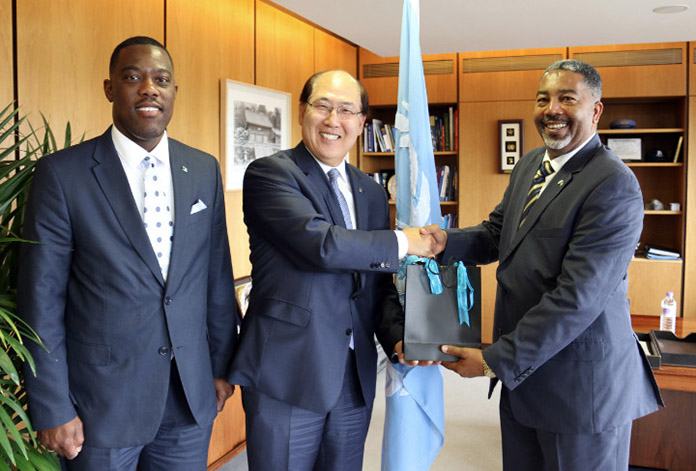 London – PM Minnis in a national Address told the public that there will be no more huge travel groups jetting off around the world to represent the country.
But while Minnis spoke his words have fallen flat on the ground. Shown here is The Honourable Frankie Campbell, M. P., Minister of Transport and Local Government of The Bahamas, who paid a courtesy call on the H. E. Kitack Lim, Secretary-General of the International Maritime Organization (IMO), on Friday 14th July, 2017 at the IMO Headquarters in London, United Kingdom.
The Minister was accompanied by H. E. Eldred E. Bethel, High Commissioner and Permanent Representative of The Bahamas to the IMO, Mr. Don Saunders, M. P., Deputy Speaker of the House of Assembly, Commodore Davy Rolle, CEO and Managing Director of The Bahamas Maritime Authority and Mr. Bernis Pinder, Maritime Liaison, Bahamas High Commission, London. Well If there will be no more large contingents on travel what dis crew was doing in the UK? PM Minnis gata get real and speak truth!