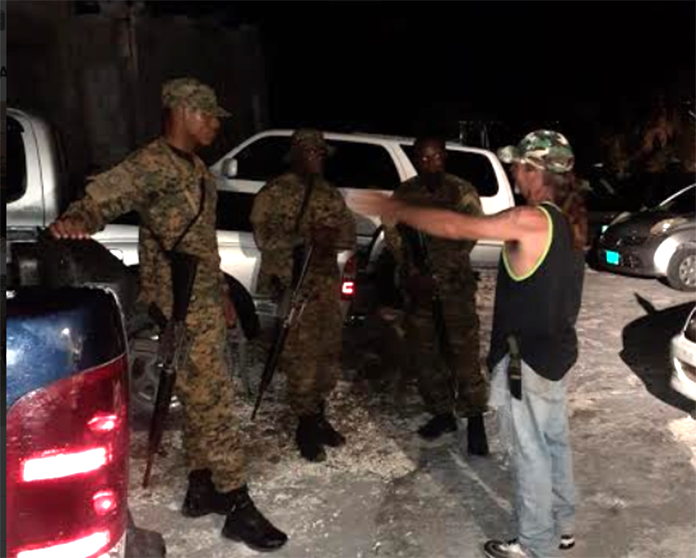 Coral Harbour Base, 12 OCT. '19 (RBDF): An ongoing joint operation by the Royal Bahamas Police and Defence Forces are being conducted on the island of Abaco.
The Commissioner of Police, Mr. Anthony Ferguson, and the Commander Defence Force, Commodore Tellis Bethel, were on scene with their executive team members to assess the progress of the operation which focused on Central and North Abaco over the past several days.
Activities undertaken by both forces included joint mobile patrols, checkpoints at strategic locations, maintaining security at static points and getting feedback from local residents.
As the island recovers from hurricane damages, the law enforcement agencies wish to assure continued safety and security of residents.