Berry Islanders file brutality complaint against two drunk police officers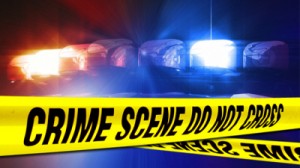 Nassau, Bahamas — Police in the capital have nabbed another illegal national for murder.
As the senseless crime wave goes unabated, Bahamas Press can report fine policing by the men and women of the RBPF has taken off the streets of the capital another deranged cold killer.
We can report that around 11pm last night detectives at CDU surrounded a residence in the Hospital Lane area and arrested a non-Bahamian by the name of Edline Severe. The young man, according to sources on the ground, is alleged to have committed the murder of Clyde McKenzie.
Readers would remember how the 27-year-old McKenzie, better known as CJ, was shot dead just behind his home in Riley Close in March. The victim had suffered a fatal shot to the head as his shooter riddled his body with a high-powered weapon and then vanished from the crime scene.
The deceased was taken to hospital via private vehicle but was pronounced dead upon arrival.
Severe will be charged this week in a Bahamian court.
But if you think that story is bad check this one out: a high-ranking officer on the Royal Bahamas Police Force has been a victim of crime.
Sometime around 12:45am the senior policeman was home when bandits destroyed his government 2010 Crown Victoria car. When officers arrived they discovered both the front and rear windshield smashed along with all side door windows.
Eyewitnesses confirm two males fled the scene on foot following the incident.
When bandits can enter the compound of an armed police officer and proceed to destroy "Government Property" yinner know we are in trouble!
Bahamas Press has one solution for this problem: AIM FOR THE HEAD and make sure the culprits are dead when they enter your property…
Police Brutality in the Berry Islands?
Residents in the Berry Islands are reporting police brutality in the community and are concerned for their safety.
Reports reaching BP tell us two drunk officers began a rude disturbance at a local bar down there.
The first officer began picking a fight with a patron of the bar; slapping the young man 8 times to the ground and then began punching his victim.
As other friends and visitors to the bar sought to break up the fight between the officer and his victim, a second officer brandishing his service revolver fired two shots in the air telling patrons stay away.
The mood is now tense on the island as some suggest both officers are a law to themselves. No report of the incident has been filed nor was the man who was beaten black and blue arrested.
Police chiefs must look into this incident and question the officers before trouble starts in the Berry Islands.
We report yinner decide!