BP has confirmed the victim is 40-year-old barber Julian Taylor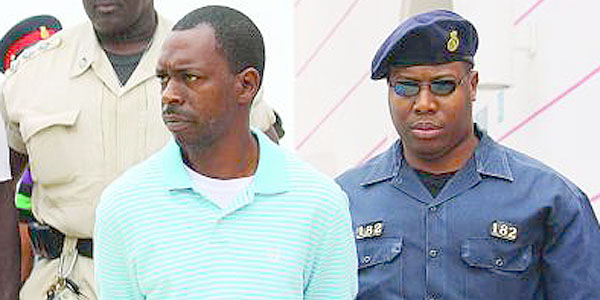 Nassau, Bahamas — A death sentence is being committed on bail applicants and if you don't believe BP just ask the family of, Julian Taylor, who was shot dead just last night after he close-up his newly opened barber shop last night.
The 40-year-old was just outside the AT The HALF club/bar when he was shot multiple times about the body as he leaned on his vehicle.
Only Bahamas Press can confirm how the deceased some six months ago was released on bail on a serious murder charge.
GET THIS: Taylor, then 38-years-old of Summer Street, back in January of 2013 was alleged to have killed 34-year-old Theodore Ash. You should know Ash's bullet riddled body was found in bushes just off Dean's Lane on January 27th, 2013. Police following their investigation had confirmed that Ash's murder was as a result of a "Criminal Enterprise Gone Wrong". Ash, whose street name at he time was 'Sidekick', himself was a known criminal to police, who had been released also on armed robberies and murder charges.
All we at BP ga say is this; If you live by the sword ye shall die by it!
We report and ga let yinner decide!