DO NOT DRINK/ TEXT OR LIKE BP EAT WHILE DRIVING! This is dangerous!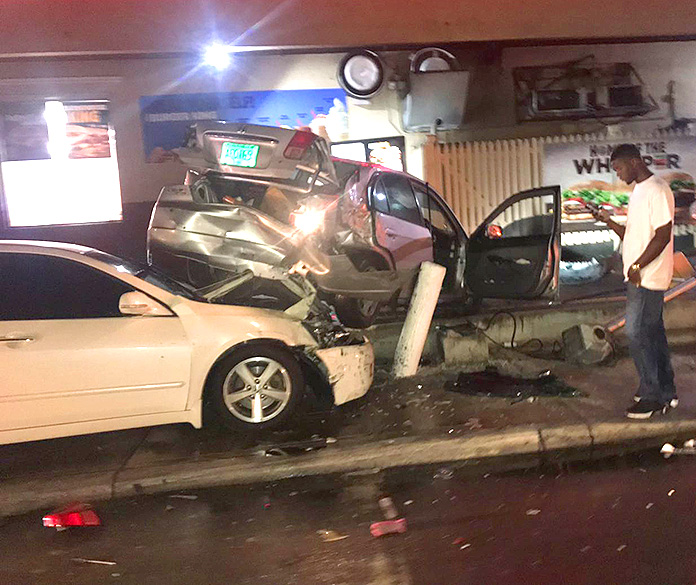 The Royal Bahamas Police Force is becoming increasingly concerned with the alarming number of Traffic Fatalities on a number of the nation's streets.
Vehicle operators are reminded to respect other road users in the run up to the Christmas season.
Persons driving late at night who may be fatigued, impaired by sickness or some form of stimulant, should seek the assistance of others before attempting to navigate the roadways.
While officers of the Traffic Division and other patrolling Police units will vigorously enforce all laws and regulations, as responsible citizens and residents, let us avoid being ticketed or worst to prevent further carnage on our streets.