48-year-old Scott Richards was found murdered miles away from his home in Soldier Road…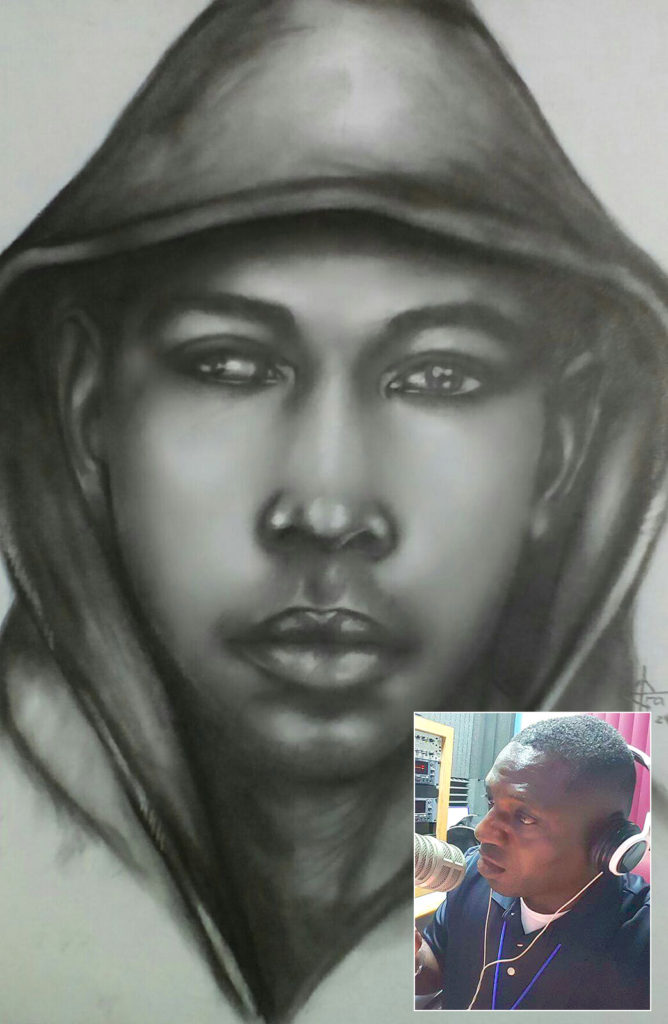 Nassau, Bahamas – Police have released a sketch of a suspect they want to assist them in the murder investigation of 48-year-old ZNS radio announcer Scott Richards.
The Radio Bahamas employee had left his workstation around 6:20 am yesterday, and less than three hours later police patrolling the Bonefish Pond area just west of Spikenard and Cowpen Roads spotted his silver Dodge Durango jeep parked near the park.
At the scene, police found the body of Richards. His vehicle was not locked with valuables inside.
At the scene the victim was found face down, with multiple gunshot wounds to the upper body. Police also found condoms and wipes on and near the victim.
The big question now for investigators is this: Who killed Richards, leaving him fatally shot in his own blood on the ground at a park and left?
We report yinner decide!